Accepting Dancers for The Moving Beauty Series Solo Commission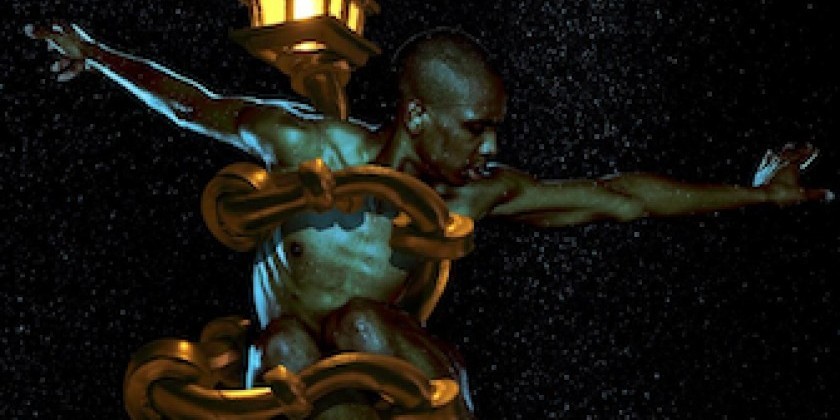 Company:
The Moving Beauty Series in partnership with WIlliamsburg Movement & Arts Center
Hiring Dancers for Ta'Rajee Omar's Solo Commission.
Company: Moving Beauty Series & WMAAC
Location: Brooklyn, NY
Compensation: $135 Cash. Digital Footage of Work
Ta'Rajee Omar, Choreographer of TAMO/Movement Collective has been granted the 2015 Winter Commission by The Moving Beauty Series and Williamsburg Movement & Arts Center to create a new solo. Mr. Monteleone was awarded this commission after winning the Audience Vote from The Intimate Series concert in December. As such, she is seeking a talented dancer with whom to work on the completion of this commission. Work on this solo will be conducted separately from Ms. Omar's other ongoing projects. 

The audition for this solo will take place on Tuesday, February 9th, 2016 from 11:30 AM - 1:30 PM. The audition will consist of a 15 minute warm up followed by 90 minutes of choreographic work with Ms. Omar.

Incredible dancers of all body types are encouraged to submit. If you are interested in being seen please send your: resume, headshot/dance shot, and a video link (if available) to solo@beautymoving.com - Dancers whom we chose will be invited to audition. 

When sending dance links, make sure that they are uploaded to YouTube or Vimeo or your own personal website. Do not send videos as attachments that have to be downloaded.

The dancer selected to work with Ms. Omar will spend approximately 10-12 hours creating this solo for a total of $135. Following the completion of this solo, it will receive a performance showing and be filmed for archival purposes (Dancer will receive footage of this recording as well). Any additional performances will be contracted separately.
Ta'Rajee Omar; Instagram: tamo.movementcollective
Ta'Rajee Omar, born in Detroit, Michigan, studied at Wayne State University where she performed in the faculty works of Meg Paul and Jeff Rebudal. She has worked with Janis Brenner,  Nathan Trice, Wanjiru Kamayu, Jennifer Archibald, Ronald K. Brown, Francesca Harper, Jawole Zollar, and visual artists Sameer Redy, Indigo Artists Collective, and Nick Cave.