10 HAIRY LEGS LAUNCHES FREE MUSIC AND DANCE EDUCATION WORKSHOPS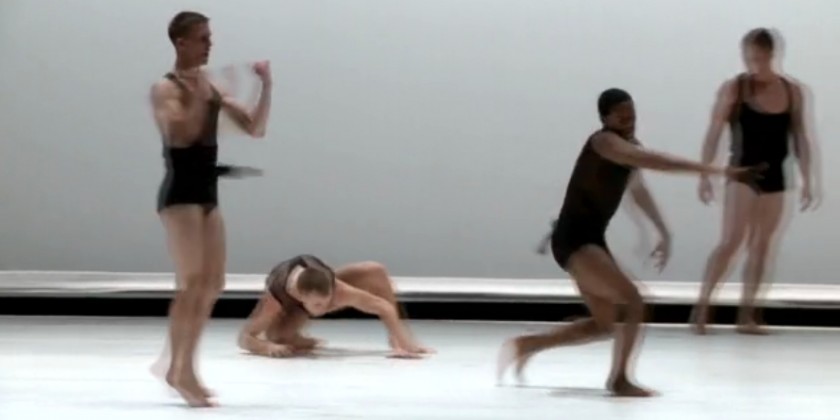 Company:
10 Hairy Legs
10 HAIRY LEGS LAUNCHES FREE MUSIC AND
DANCE EDUCATION WORKSHOPS
The Frank & Lydia Bergen Foundation Underwrites Workshops and Live Music
Scheduled: November 3, 2013 at 2:00 pm
The Theatre at Raritan Valley Community College
Highland Park, New Jersey --- Randy James' all male dance company, 10 Hairy Legs, is producing a series of free music and dance education workshops during its 2013-2014 season.  Underwritten by a major grant from the Frank & Lydia Bergen Foundation, the award also supports live music for all performances of James' work "Closing the Glass Door," set to the Haendel-Halvorsen Pascacaglia, a duet for Violin and Cello. 
The Frank and Lydia Bergen Foundation was created in 1983 pursuant to the wishes expressed by their only daughter, Charlotte V. Bergen (1898 – 1982) of Bernardsville, New Jersey. During her lifetime, Charlotte Bergen had the distinction of sharing the works of the masters by presenting and conducting over fifty concerts of fine, traditional music in Carnegie Hall, to which the music-loving public was invited free of charge. In 1981, Ms. Bergen donated her rare 1701 Servais Stradivarius Cello to the Smithsonian Institution, where it is maintained in the Hall of Musical Instruments. The foundation perpetuates Miss Bergen's love of classical music and support of musical education by providing grants for musical performing arts and musical education.
"Closing the Glass Door" will be performed with live music at RVCC on November 3, 2013 at 3:00 pm.  The workshop begins at 2:00 pm, and is free to all ticket holders. James will lead the inter-active sessions with participants to explore the music's history, the Baroque movement that would have been danced to it then, and relates how contemporary dance moves to it now, clearly showing how classical music reaches across generations.  Attendees participate with James and two company members to learn period movement such as Gavottes, Minuettes and Allemandes and learn phrases from "Closing the Glass Door." Jane Chung and Sarah Biber will play and discuss the Handel themes in the Halvorsen interpretation.
"Closing the Glass Door," originally choreographed by James for two of our founding company members while they were his students at Mason Gross, had its debut performance at Raritan Valley Community College's "Dances from the Garden" in September 2009 and was performed in March 2012 at NJPAC as part of their Jersey Moves! Festival. Kyle Marshall and Nick Sciscione, now mature and full-fledged professionals, will reprise their roles.  In his review in 2009, Star-Ledger critic Robert Johnson noted, "One of the beauties of a subtle dance like this is that it doesn't slap on a label or supply an easy answer that will stop the viewer from thinking.  Instead the dancers' physicality insinuates what different kinds of intimate relationships might have in common."
Jane Chung (Violinist) performs as soloist, recitalist and chamber musician across the United States, Europe, and Asia. She has collaborated extensively with dance for the past decade, including as resident musician and composer for Cherylyn Lavagnino Dance and with choreographer Sidi Larbi Cherkaoui.  In 2009, Ms. Chung premiered and managed Cedar Lake Contemporary Ballet's first project with live music--a collaboration for which her playing was praised as "excellent" and "sweet-voiced"--and continues performing with the company in ongoing projects.  With the aid of a Yale AlumniVentures grant, she has developed and premiered numerous dance repertoire across the Northeast.  Ms. Chung performs on a 1782 Joseph and Antonius Gagliano violin.
Sarah Biber (Cellist) graduated from Oberlin College with a degree in Classics. Sarah has attended such festivals as Tanglewood and the Mannes Beethoven Institute.  She co-founded Till by Turning, an ensemble devoted to new works. Sarah is passionate about her role as an educator and owes gratitude to her own teachers Peter Rejto and Catharina Meints.  Sarah is the cellist of Kentucky's premiere period ensemble, and collaborated in a performance of a Vivaldi Concerto, called "…passionate and insightful" which aired on NPR's Performance Today. Sarah completed a doctorate at Stonybrook and was immediately appointed professor of cello at Montana State University.
Additional workshops of "Closing the Glass Door" will take place at New Jersey Performing Arts Center in Newark on March 8, at Crossroads Theatre in New Brunswick on May 4, 2014 and at our New York City season in June 2014.  Jane Chung (Violin) and Sarah Biber (Cello), who played at the work's debut in 2009, will again perform.  Both accomplished musicians, they have worked with James many times over the years, including most recently as part of a quartet for James' new solo work "Rook" at Crossroads Theatre in April 2013 and at New York Live Arts in May/June 2013. 
The balance of the program on November 3 includes a World Premiere by Tiffany Mills for five dancers.  Mills stated, "It Only Happens Once…Yesterday and Tomorrow" is based on a recurring dream that begins exactly the same way. The piece is constructed in three sections, each starting with the same image and then vastly diverging in movement, content and relationships. To build material with 10HL, I engaged the dancers collaboratively, as I do with the Tiffany Mills Company. Phrases were learned then pulled apart and manipulated; fundamental partnering concepts were taught and then tasks were given to create fresh partnering material.  Each iteration of this work becomes its own entity, as I allow dancers to infuse the work with their own quirks and personalities."
Company premieres include David Dorfman and Dan Froot's "Bull," Claire Porter's "Piano" as well as "Closing the Glass Door."  The company will reprise Manuel Vignoulle's popular "Together We Stand," which had its World Premiere last November at the company's World Debut at RVCC.
"Bull" in many ways was the "son" of "Horn" (1990) which was the first in a series of three original duets that comprise "Live Sax Acts" by David Dorfman and Dan Froot. Where "Horn" was a non-verbal, sax-playing, body-flinging show of affection and competition charting Dan and Dave's budding friendship, "Bull" dug deeper, using verbal improvisation and provocation amplified through electronic bullhorns to excavate intimate feelings rarely shared by heterosexual men together. The fifteen minute performance piece features a slap dance, replete with pleasantries exchanged in a banter as crisp as the slaps. Later, crotch grabbing replaces slaps as fodder for commentary and a personal fantasy section ensues where the duo re-define "hotness" for themselves. By "Bull's" end, a hope for tenderness permeates the stage.
Porter, a 2013 Guggenheim Fellowship award recipient for choreography, pulls apart what seems to be normal and then puts it all back together in funny, absurd, touching pieces of spoken word and movement.  "Her repertoire is cleverly crafted from everyday gestures that reveal human foibles." Wilma Salisbury, The Plain Dealer.  "Piano" is a slyly witty take on the egotistical world of the concert pianist when confronted with a problem – his grand piano has not arrived in time for his performance.
"Together We Stand" explores the camaraderie among those brought together by violence and adversity as well as the manner in which individuals relate to one another during crisis.  Manuel Vignoulle makes a strong statement about violence in this athletic work for five company members set to a rousing and visceral score.
Tickets to the performance are $30, $20 with Senior and Student discounts available.  They may be purchased by calling (908) 725-3420, Monday-Friday from 11:00 am to 4:00 pm, or at rvccarts.org.  The theater is located at 118 Lamington Road, Branchburg, NJ.  Parking is free.  The theater is barrier-free.
Founding Principal dancers of 10 Hairy Legs Alex Biegelson, Tyner Dumortier, Kyle Marshall, Scott Schneider and Nick Sciscione are joined this season by Robert Burke, Tony Bordonaro, Aaron Ramos and Carlo Antonio Villanueva. They are all currently actively employed as performers and educators in the field, working with Stephen Petronio, Doug Elkins, The Bang Group, ZviDance and off-Broadway in "Sleep No More," among others.
The balance of the 2013-2014 season includes new works and company premieres from Doug Elkins, David Parker, Brian Brooks and Benoit Swan-Pouffer.  The company will appear as part of the DanceNOW NYC Festival at Joe's Pub in New York City on October 11, the Soaking Wet Festival at the West End Theatre, New York City October 11-14, the New Jersey Performing Arts Center's Victoria Theater on March 8, on tour to the Cayman Islands in April, at The Crossroads Theatre in New Brunswick on May 4, and at New York Live Arts June 26-29.
About 10 Hairy Legs
10 Hairy Legs is a repertory company, founded in 2012, of Randy James' work as well as existing and new works, not meant to reflect a specific point of view about the male experience, but rather to celebrate and explore the tremendous technical and emotional range of the male dancer.  10 Hairy Legs advances the understanding of the male role in dance through the creation, acquisition and performance of exceptional work.  The company provides a multitude of educational and humanities programs throughout the state of New Jersey and at tour locations.  In our debut season we served more than 8,000 patrons, students and educators in New Jersey, New York and on the Cayman Islands.
10 Hairy Legs is funded in part by a leadership grants from The Geraldine R. Dodge Foundation, New Music USA's Live Music for Dance Award, The Blanche and Irving Laurie Foundation and Middlesex County Cultural and Heritage Commission.