Third Rail Projects Launches into Spring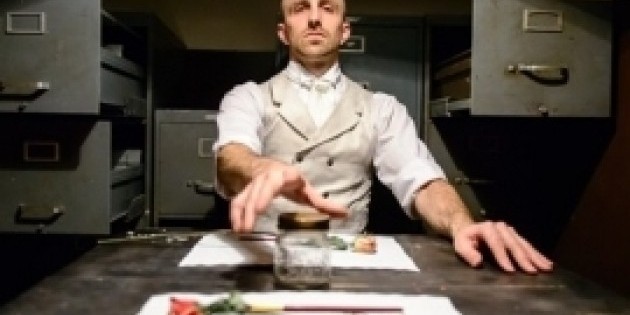 "Then She Fell" + "Soft Bodies, Hard Surfaces"
THEN SHE FELL

An immersive theater experience combining a hospital ward & a three-level former parochial school, the writings of Lewis Carroll, and just 15 audience members per show.
Then She Fell is currently running
Tickets are now available through June
Tuesdays through Sundays at 7:30PM and 10:30PM
5-25

PURCHASE TICKETS
10:30PM Private events and 7:30PM Buy-out options available. And, introducing select 18+ (alcohol-free) late-night performances. CLICK HERE for more info.
Ben Brantley's TOP 10 of 2012 & a New York Times CRITIC'S PICK:
"This show occupies a dreamscape where the judgments and classifications of the waking mind are inoperative, and where the single self keeps splitting and blurring."
– Ben Brantley, The New York Times


SOFT BODIES, HARD SURFACES
Led by Co-Artistic Directors Tom Pearson & Jennine Willett

March 23, 2013 11:00AM-2:00PM
Workshop Fee: 0
Third Rail Projects offers single master classes, multi-session workshops or intensive residencies focused on composition, performance technique and/or the collaborative creation of new works for participating students and communities. In March, Third Rail will launch the first workshop in an ongoing series of site-specific and immersive theater explorations.
Site-specific movement techniques are explored to maximize potential on-site, with objects, furniture and sets – on, over, and through a site to discover possibilities and enable performers to become more fearless working on surfaces by understanding safe practices. Techniques include: naval radiation, leverage/momentum, site locomotion, and shifting shelves of the body.

CLICK HERE for more info on Third Rail's educational offerings.