Seeking Dancer (Male or Female)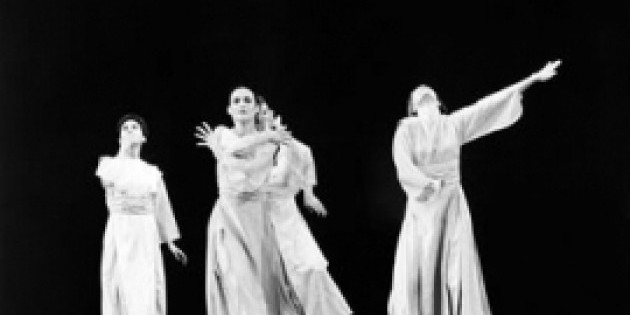 Join Beth Soll & Company
SEEKING DANCER (FROM BETH SOL):

I am looking for a dancer (male or female) to learn and perform 3-4 dances that will be part of a concert at the Chen Dance Center in New York City on October 4 and 5, 2013 (with tech and dress rehearsals happening the 3-4 evenings before the concert). Dancers who wish to audition should have at least two years of post-college, professional experience. Dancers MUST be available to rehearse on Tuesday and Thursday early afternoons and Friday mornings, and, starting September 9, a different schedule with rehearsals on Tuesday evenings and Friday mornings. We will have some breaks from rehearsals in July.
Payment is a minimum of 00/performance.
One of the dances, Axiom, is a dance of relatively 'pure' movement; Her Dream is a partly comic dance based on words and movement; Fète (working title) is a party dance; Snow Dance is a quiet peaceful duet.
If you are interested, please send a resume and a schedule of your regular availability. Include information about your summer and fall travel plans. After we receive some applications, we will arrange a time for auditions.
For information about Beth Soll and the company, go to bethsollandcompany.org
To get a sense of the dances, please come to our June 5 Lecture-demonstration.
Thanks! Beth Soll



Information about the June 5 Lecture/Demonstration:

Dear friends,
We invite you to come and see some old works and some exciting new works-in-progress.
Dance Projects, Inc. presents Beth Soll & Company in a Lecture-Demonstration entitled "Process, Practice, and Dance Performance". With her dancers, Karesia Batan, Emily Craver, Erin Pellecchia, and Julia Sabangan, choreographer Beth Soll will introduce the audience to the choreographic process involved in the making of five new and old works. In addition, Ms. Soll will perform her solo "Adventure" with accompaniment by drummer Dewey Emadoo.
Performances will take place on Wednesday, June 5, 2013 at 7:30 p.m. at The Cornerstone Center at Our Savior's Atonement Lutheran Church, 178 Bennett Avenue, New York, NY 10040.
Admission: . Free for children ages 5-12. Reservations are not necessary – Tickets at the door (the space is big).
Information: 212-927-0476 or bethsbron@gmail.com bethsollandcompany.org
Directions to the venue at 178 Bennett Avenue in Manhattan.
Take the A train uptown. Make sure you're in the FRONT car. Ride to the 181st Street stop. Get out of the train. Go up the stairs, through the turnstile, and up the ramp (don't take the elevator). When you leave the station

go left

and walk to the next street (186th). Turn right and walk one tiny block to Bennett Avenue. Go North or left (uptown) on Bennett Avenue for 1 ½ blocks until you see a grey stone church. The church is on the West side of the street. The subway trip usually takes about 25 minutes from 34th

Street, and it takes 4-5 minutes to walk to the church from the subway station.