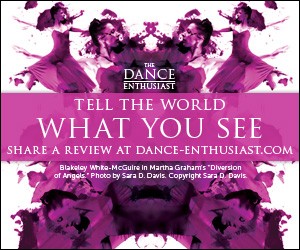 10th Anniversary Season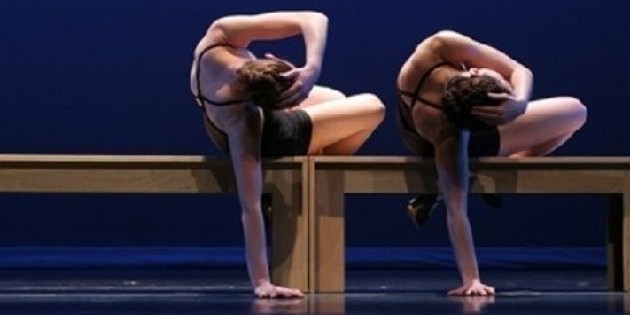 Company:
Lydia Johnson Dance-
LYDIA JOHNSON DANCE --
10th Anniversary Season
Saturday, June 12, 8 PM
South Orange Performing Arts Center,One SOPAC Way, South Orange NJ
Tickets: 5; 5
Dancers: Jessica Sand, Kerry Shea, Laura DiOrio, Lisa Iannacito, Eric Vlach, Erica Shweer, Joshua Kurtzberg, Robert Robinson, John-Mark Owen, Jesse Marks, James Hernandez, Sofia Konstance Uralsky
"Lydia Johnson is a true original....Dance that
challenges the mind as well as the heart."
Jennifer Dunning, The New York Times
"The choreography can best be described in four words:
simple, smooth, intimate, beautiful."
"Ms. Johnson's works...demonstrated perhaps the most
organic choreographic fusion of ballet and modern-dance
techniques ever invented."
Lisa Jo Sagolla, Backstage
Lydia Johnson Dance, a company in residence at the South Orange Performing Arts Center, will celebrate its 10th Anniversary with a June 12th performance at SOPAC. The Company has been consistently recognized for its distinctive work, which uses components of ballet woven seamlessly into a contemporary dance vocabulary. Johnson will bring her very individual voice to a dramatic new work, created especially for the Anniversary Season, and set to J.S. Bach's Partitas and Sonatas for Solo Violin.
Favorites from the Company's repertory are:
* excerpt from In Conversation, set to Philip Glass's luscious Violin Concerto.
Critic Philip Gardner found it simply "one of the most moving dance
experiences in the last decade";
* the 2009 Dusk, set to music by contemporary Polish composer Henryk Gorecki, for
whom Johnson has a special love and affinity;
* The End of the Movie, a wry look at the presentation of women in the commercial
world, to songs by the musically distinctive pop band Cake; and
* Dream Sequence, a charmer inspired by the elaborate dance numbers on early TV
shows, and performed to the irresistable crooning of Dino Martin.
Lydia Johnson Dance has been seen in regular NYC season for ten years and is also a company-in-residence at the South Orange Performing Arts Center. They have recently appeared on the Downtown Dance Festival and the Inside/Out Series at Jacob's Pillow.