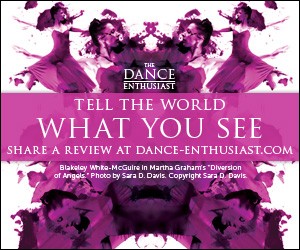 Dzul Dance at Baruch‏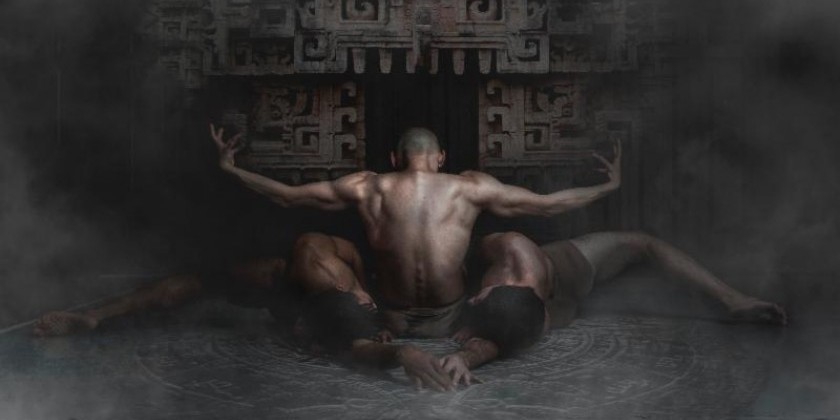 Company:
DZUL DANCE
DZUL  DANCE  in 'MEXICO MAYA'

January 24 & 25 and January 31 & February 1
Baruch Performing Arts Center, 55 Lexington Avenue (entrance on 25th Street bet. Lexington & Third)
Tickets: $25
Reservations:  646.312.5073  or www.baruch.cuny.edu/boac

           "Javier Dzul spent the first 16 years of his life in the Mexican jungle...All this makes
            perfect sense when you see his spellbinding solo, performed largely with his back
            to us.   Muscles ripple in seemingly inhuman ways, before he moves, animal-like,
            across the floor and up into aerial silks,  for a show of strength."
                                                                                                                     Kelly Apter, The Scotsman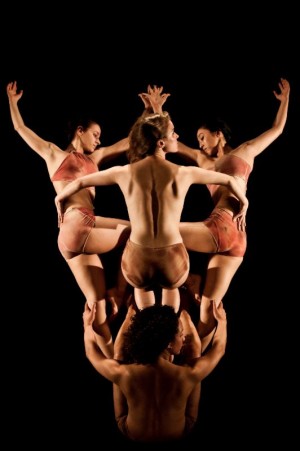 Dzul Dance will present "Mexico Maya," a journey through the rich history of Maya and Mexico into contemporary western culture, created earlier in 2013 by artistic director Javier Dzul to celebrate the 13-member Company's 10th Anniversary.   Performances are January 24 & 25 and January 31 & February 1 at Baruch Performing Arts Center, 55 Lexington Avenue (entrance on 25th Street).

Performed in three sections, "Mexico Maya" begins with the Maya creation legend of the twin ball players.   The twins had the power to play ball with the stars, moons and the sun.   They were summoned to the underworld when the noise of their game woke the gods of Xibalba, who then sacrificed the twins.   From their blood a forbidden tree was born, and when a Mayan princess ate the forbidden fruit of the tree, she became pregnant with the first human being.

In the second section choreographer Dzul explores his path from Maya to Mexico, Cuba and the U.S., and how that path has affected his loved ones.   The work evokes the experience of missing one's home and the feeling of being a foreigner in a foreign land.

The third section illustrates the inspiration and internal revolution needed to survive and grow.   Dzul looks to the future of his company and the development of his artistic vision.

Javier Dzul grew up in the jungles of southern Mexico, speaking Mayan, studying ancient teachings, and performing Mayan ritual dance.  Formal dance training began at age 16 at the Universidad de Veracruz, and he subsequently became a principal dancer with the Ballet Nacional de Mexico and Ballet Folklorico de Mexico.   Dzul studied on scholarship at the Ballet Nacional de Cuba until 1989, when he was awarded a scholarship to the Martha Graham School in NYC.   Since his arrival in New York, Javier has danced with numerous companies, primarily with the Martha Graham Dance Company, the Alvin Ailey Repertory Ensemble, and the American Indian Dance Theater.   He has guested with Acroback and Red Sky Productions, both located in Canada, and in 1995 received a Fondo Nacional para la Cultura y las Artes of Mexico to continue his dance career in the U.S.    Javier began choreographing in 1999 and established his Dzul Dance in 2003.   In addition, he became founder and director in 2009 of Compania de Danza Contemporanea y Aerea del Gobierno del Estado de Campeche, a dance and aerial company funded by CONACULTA of Mexico and the Government of Campeche.    The following year the government of Campeche awarded Dzul the Premio de San Francisco, an outstanding lifetime achievement award, for raising international awareness about Mayan culture.