"For You", "An Evening of Traditional Modern Dance"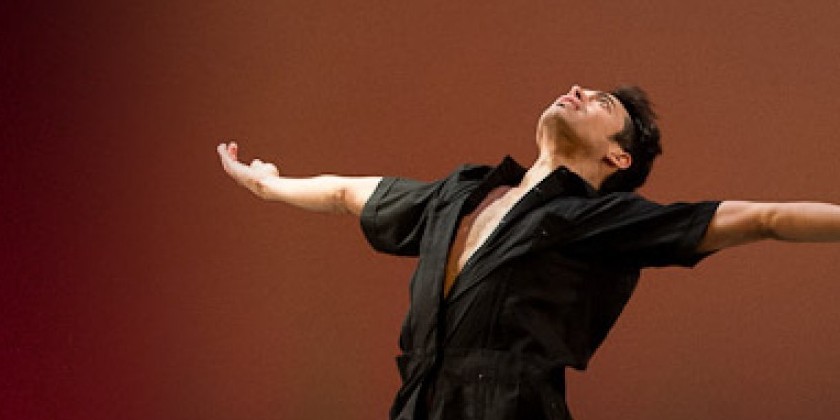 Company:
MoralesDance
DANCE – "FOR YOU"
MoralesDance and Director Tony Morales present
"For You", "An Evening of Traditional Modern Dance"
@ The Ailey Citigroup Theater
 Friday April 18th 8pm
Tickets -  Advanced tickets $30
For tickets call (866) 811-4111
Or log onto https://web.ovationtix.com/trs/pe/9881351
Tickets at door $35 CASH ONLY
Choreographers; Tony Morales and Leni Wylliams
Highlights include the choreography of Tony Morales, a restage work by the late Leni Wylliams  and a brand new solo created for Special Guest Artist and friend Antonio Douthit-Boyd (senior dancer with Alvin Ailey) as well as our cast of Guest Artists that have worked with MoralesDance over the years; Karina Lesko (Featured dancer with NY2 Dance), Leonel Linares (Featured Dancer with Staten Island Ballet) and Jerome Nuney Stigler (Former dancer with Dayton Contemporary and many other companies). New additions include Jessie Black (protégé to the great Jazz Master Luigi), Antonio Pio Fini (Dancer with Michael Mao and Director of Alto Jonio Dance Festival), Olivia Bowman-Jackson (formerly of Alvin Ailey) and Nadezhda Gennadevna Vostrikova (Formerly of Alberta Ballet and currently with Intermezzo Dance). Other highlights include setting the first section of "Scenes" on 6 very talented students ( Samantha Apgar, Amanda Cray, Melissa Gelman, Maddie Kaminski, Olyvia LeMay and Olivia Michura) from Ballet Forte at Wings Conservatory as part of this show to be followed by MoralesDance in the later sections.
"For You"- a brand new work created on Antonio Douthit-Boyd to the music of Sir Elton John.  A dedication to Mr. Morales' wife and a statement on the power of loving and being loved in a mature and unselfish way. Through this you are freed and free to be yourself.
"Pleased 2 Meet U"- Started in 2000 and completed in 2013,  this duet has taken on many different interpretations and has been danced by 2 women, a man and woman and can be danced by 2 men. Set to the music of Martinu cello and piano, this duet in 3 sections is fun, whimsical and light hearted? It captures the essence of what it is like to meet someone you grow to love and trust.
 "Quiet City"- Choreographed by Leni Wylliams, to the spacious score of Aaron Copeland is an elegant work with sweeping lines and lyrical movements which explores wide open spaces and blends elements of ballet and modern. Quiet City is a work of true beauty and grace.
 "Scenes"- uses the music of Marcello and Chopin. to look at the power of the Human spirit, community, togetherness and how we need to embrace each other as a human family to succeed. This piece will be danced by 6 beautiful student dancers from Ballet Forte of NJ as well as The MoralesDance dancers.  
'Amor Brutal"- a domestic drama dealing with the affects of growing up in a broken family. This piece will highlight 4 of Manuel de Falla's Popular Spanish Songs and the 5th section of the piece set to the singing of the Late Isaac "Casito" Morales (Mr. Morales' Father) in title piece "Amor Brutal".  "Transitions"- set to the first 2 movements of Ravels Scheherazade. This duet is a look into a troubled relationship in which both participants, even though they are strongly attracted to each other, know it cannot work.
"Ablution"- Set to the Music of JS Bach's Violin Sonata in G, this solo is a look into a deep personal struggle between this world and the spirit world, between faith and a lack of faith."Ablution", meaning a washing or cleansing of the soul, has been performed by men and women and has been praised by The NY Times Jack Anderson, Author and Theologian Barry Ulanov and dance enthusiast Philip Gardner.
*If you would like more info on this project, tickets or would like to set up an interview with Tony Morales, please feel free to call or e-mail.
Conceived and Directed by Tony Morales and MoralesDance.