Loco-Motion Dance Theatre celebrates 20th Anniversary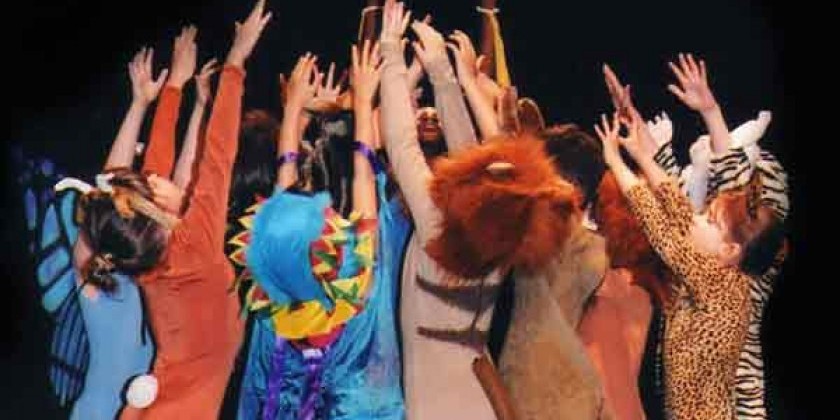 Company:
Loco-Motion Dance Theatre
LOCO-MOTION DANCE THEATRE CELEBRATES 20TH ANNIVERSARY
Monday, May 17 at The Miller Theater

LOCO-MOTION DANCE THEATRE for Children will perform its 20th year
anniversary show at The Miller Theatre located at 2960 Broadway (at
116th Street) on May 17th, 2014, at 7:00pm. Directions by subway: 1
train to 116th Street; by bus: M4, M60 or M104 to 116th Street.
Tickets are $15/adults and $10/children and can be purchased at the
venue starting an hour before the performance. No reservations are
necessary. Loco-Motion's young choreographers and dancers ages 5 - 17
conceptualized, created and choreographed thirteen original pieces
utilizing a unique creative process developed by Artistic Director
Lisa Pilato.

For 20 years, young choreographers from LOCO-MOTION DANCE THEATRE have
been known and well recognized for innovative, thought provoking and
often controversial choreography based on their understanding of
global political issues and their desire to instigate positive change.
The theme for this years performance is the 60's protest song
movement. The thirteen dances all use music and subject matter from
American Folk Revival from the 1960's to the present day. Ms. Pilato
feels that this musical theme represents and compliments the type of
movement for change that is the driving force behind most of
Loco-Motion's work. The topics for the dances this year touch upon the
civil rights movement, women's suffrage, war, disenfranchisement and
environmentalism. Some of the music will include Peter, Paul and Mary,
Pete Seeger, Malvina Reynolds, James Taylor, The Fleet Foxes, The
Bergerfolk and Ani DiFranco. There will also be some twists on some
old folk favorites, such as Jeff Buckley's version of Leonard Cohen's
Hallelujah and Ziggy Marley's reggae cover of Blowin' in the Wind. In
addition to participating in Loco-Motion's curriculum of modern dance,
dance composition, ballet and improvisation techniques, students from
seven different dance classes have spent the last nine months in
extensive choreography workshops. Young artists who are relatively new
to the choreographic process will have the opportunity to showcase
their work along side of Loco-Motion's older and more experienced
choreographers. Their combined training and performance backgrounds
have coalesced and transformed this dedicated group of children into a
formidable ensemble. In keeping with the celebratation, there will be
a piece choreographed and performed by some of Loco-Motion's alumni.
It will prove to be an entertaining and thought-provoking experience
for audiences of all ages.

Ms. Pilato started the organization in 1994 after teaching for several
New York based institutions and observing that many schools do not
offer performing arts instruction and/or have very limited resources
and was inspired to start her own program. Her goal was to create and
maintain a program that directly reflects her teaching and performance
approach. Loco-Motion differs in that most schools wait until a
student has reached an advanced level before allowing them to take
classes in choreography, directing, improvisation and playwriting. At
Loco- Motion, children are introduced to these areas of study as early
as age five or six. Students are also encouraged to develop their own
personal movement style, to think independently and to trust their own
voice. "Loco-Motion provides a forum for young voices to be heard,"
says Pilato. "We encourage students to create material that reflects
their responsibility as members of a global community, to search for
fresh answers to old questions while exploring the idea that art can
effect positive change. We encourage children to take risks, and we
support them in their creative vision." Students stay for an average
of 8 - 13 years spending most of their formitive years in the program.
It has always been essential to her mission to provide scholarships to
those who cannot afford arts training, and there has always been a
minimum of 1/3 of the total enrollment on full tuition scholarship.

LOCO-MOTION DANCE THEATRE for Children is a not-for-profit performing
arts organization for children located in St. Mark's Church
in-the-Bowery 131 East 10th Street in Manhattan. Their primary purpose
is to cultivate the development and appreciation of dance and theater
arts among school-age children of all backgrounds and levels of
ability. Classes and workshops combine technical and creative
exercises to develop the imaginative capabilities of each child,
infusing them with confidence in their abilities and enabling them to
grow as artists and individuals.

For more information about LOCO-MOTION DANCE THEATRE for Children,
please visit their website at www.loco-motiondancetheatre.org or call
212-979-6124.