"Imagination is more important than knowledge." -- Albert Einstein‏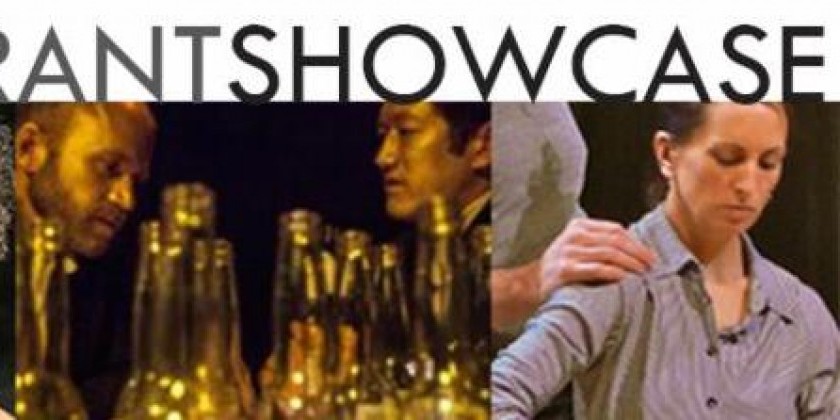 Company:
BAX
Dear Friend,
YOU KNOW HOW IMPORTANT THE ARTS ARE TO YOU. You've been moved - or forever changed - by an artist's work. You know the value of a child dancing, acting, creating and discovering she can do something she didn't know she could do.
You know the value of the work we do at BAX because this is YOUR CULTURAL HOME. You understand how the right mentorship and residency support has sustained the careers of artists who are now renowned and beloved by audiences all over this country and the world. You know that the future of the arts begins with access to arts education for children, whether their parents can afford classes or not.
You understand the great challenge public schools are facing and you, like us, believe that the arts are not optional in creating curious, inquisitive citizens. They are essential.
You know how much work we do at BAX to provide you with the classes, programs and services you need most. You believe in us. And we are so grateful. It is your support - your contributions - that allow us to provide free youth programs giving hundreds of young people the opportunity to create and produce their own work, often for the first time. Your support creates scholarships for families who cannot afford tuition, and artist residencies to sustain the creation of important artistic work.
Thanks to you, last year hundreds of children were able to take dance, theater and tumbling classes in our building and thousands were able to have arts education in their schools. Thanks to you, sixteen artists were supported in making their work through our space grants and residencies, and 500 more through our low-cost space rental.
BAX is your community arts center. We exist to serve you, your family and friends - to provide an artistic home bursting with classes, cutting edge performance, and professional artists working alongside young people to create new work. BAX counts on your support - now more than ever. Your gift is extremely important to BAX because it provides resources that make an immediate impact to help us continue to provide the artistic home you count on.
Your gift of $50, $100, $500, $1,000 or $2,000 can make all the difference to our faculty, our staff, our public school teaching artists - to everyone here who works to serve you. Please consider making as generous a gift as you can by June 30, our fiscal year end.
Your donation makes a world of difference. I promise you.
Thank you so much for your help.
Sincerely,
Marya Warshaw
Executive Director
CONTRIBUTE
-- You can make a one time donation or you can set up an automatic monthly contribution.
Your support goes to:
-scholarships
-professional development for BAX Teaching Artists
-maintenance of our four beautiful studios
-sustaining our free/low-cost Teen Programming and Festivals
-Artist Residency programs
-affordable rehearsal space for artists
-and so much more!
 
ABOUT BAX

Founded in 1991, BAX |Brooklyn Arts Exchange, is a community based performing arts center dedicated to developing artists of all ages, from children to professionals. The organization offers community access to arts and culture, supporting the creation of new work by emerging artists, engaging diverse audiences and providing arts education to youth and families. BAX has intentionally constructed an environment where children study and professional artists create under the same roof. Students are mentored by professional directors and choreographers. The organization's distinct focus on developmental process makes it a nurturing incubator for experimental dance and theater artists and is an important advocate for under-represented voices in the New York City performing arts community.

For more information about BAX and its programs please call 718-832-0018, email press@bax.org or visit us on the web at www.bax.org.




ABOUT ARTIST SERVICES

BAX's Artist Services Programs receives generous funding from the National Endowment for the Arts, New York State Council on the Arts with the support of Governor Andrew Cuomo and the New York State Legislature, NYC Department of Cultural Affairs, in partnership with the City Council, Andrew W. Mellon Foundation, Mertz-Gilmore Foundation, Foundation for Contemporary Arts, the Jerome Foundation, the Jerome Robbins Foundation, the Puffin Foundation, the Harkness Foundation for Dance, and the Lambent Foundation Fund of Tides Foundation.