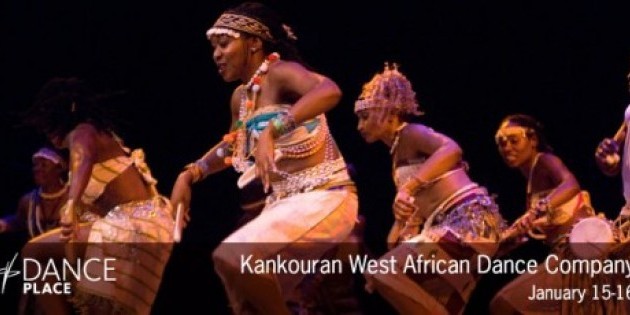 Company:
KanKouran West African Dance Co
KanKouran West African Dance Company
Saturday, January 15 at 8pm
Sunday, January 16 at 4pm (Family Series)
KanKouran honors Martin Luther King Jr. in this annual performance with dancers known for "astounding strength and athleticism"- (The Washington Post). This year's concert is a celebration of the life of Dr. Sherrill Berryman Johnson.
Tickets: 2 general admission; 7 members, students, teachers (PreK-12), professional artists & seniors; for children 17 & under.
Sunday 4pm performance is part of our Family Series – reserve 1 free ticket for a child 12 & under with each adult purchase.
To purchase tickets visit www.danceplace.org or call 202-269-1600