American Dance Guild Festival 2011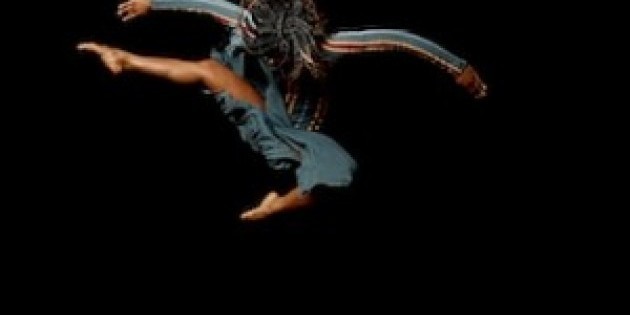 Company:
American Dance Guild
American Dance Guild
Performance Festival 2011
February 24-27, 2011
ManhattanMovement & ArtsCenter
248 West 60thStreet(btw. 10th-11th?Aves)
Subways: A, C, E, F, B and 1, 2, 3
Thursday Gala: 0
Friday-Sunday: Regular: 2, Members/Students/Seniors: 7
FestivalPass(Fri-Sun): Regular/0, Members/Students/Seniors: 5
Groups of 10 or more:5 per person if purchased in advance
Reservations:646-385-8493 or online:www.manhattanmovement.com/calendar
Thursday, February 24 @ 8pm
GALA: From the Horse's Mouth celebrates The American Dance Guild: Past to Present!
Friday, February 25, 8pm - Opening performance followed by discussion with Paul Sanasardo and reception
Saturday, February 26 @ 3pm @ 8pm
Sunday, February 27 @ 3pm & @ 8pm
-------------------------------------------
THURSDAY– GALA EVENT: From the Horse's Mouthcelebrates the American Dance Guild: Past to Present! Honoring Paul Sanasardo, Jane Dudley and Linda Tarnay.The star studded cast will include a wide range of dancers who in various ways have been connected to this pioneering organization, including Mary Anthony, Janis Brenner, Jacqulyn Buglisi, Diana Byer, Christine Dakin, Carmen deLavallade, Douglas Dunn, Deborah Jowitt, Don Redlich, Gus Solomons jr. This is a celebration of one of the oldest dance organizations in America and a tribute to its members.
FRIDAY- SUNDAY--The festival will offer 5 different programs with work by 37 choreographers from around the globe ranging from modern masters to post-modern to performance art to cultural hybrids, revealing the remarkable diversity of contemporary dance styles.
Friday, ADG pays tribute to dance legendJANE DUDLEY, and celebrated choreographerPAUL SANASARDO, mentor and teacher to Pina Bausch, among many others. Three of Jane Dudley's inimitable solos (Harmonica Breakdown,Time is Money, and the rarely seenCante Flamenco)will be shown, as well as a new work,Disappearances, by Paul Sanasardo. Mr. Sanasardo will be interviewed by author, Mark Franko, in a post performance discussion followed by a reception. Their work will also be shown on other programs.
The Festival features two other renowned artists with performances of rarely seen works. Verb Ballets will performSOPHIE MASLOW'sDust Bowl Balladson Friday and Saturday evening and Betsy Fisher will perform MARY WIGMAN's Hexentanz on Sunday evening. Their work will also be shown on other programs. (See Performance Schedule attached)
Come celebrate the dancers of the present, savor the accomplishments of the past, and look into the future!