Doug Varone and Dancers' DEVICES: Choreographic Intensive & Mentorship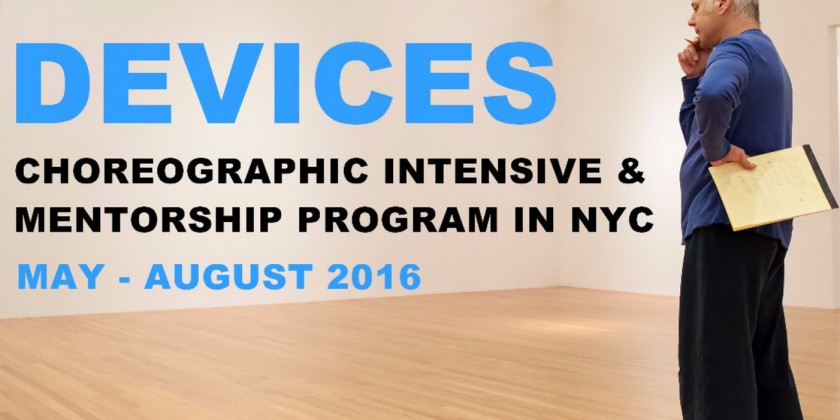 Company:
Doug Varone and Dancers
DEVICES: A one-on-one mentorship program for experienced choreographers led by Doug Varone and the Company
Enrollment limited to 10-15 choreographers
INTENSIVE RETREAT:  MAY 29 - JUNE 3
Doug will share ideas about craft, design and composition through finely honed creative games and devices.  Participants will create studies using dancers selected by Doug and the Company. Session 9am-6pm daily at Hunter College, NYC.

ONGOING MENTORSHIP:  JUNE & JULY 
Doug will continue to mentor each participant as they independently create a new work on their own dancers.

NYC SHOWING:  AUGUST
The full slate of new dances will be presented in NYC.
For more information, visit our website at www.dougvaroneanddancers.org or E-Mail us at workshops@dougvaroneanddancers.org.