DANCER CASTING CALL for "Good Night Pig," a play
Work In Progress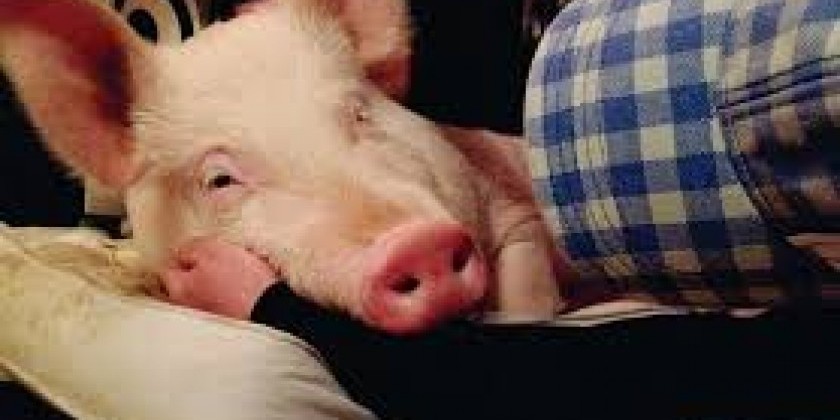 Company:
Columbia University Graduate School of the Arts
DANCER CASTING CALL FOR Good Night Pig - a short story written by renowned Chicago-based writer/performer Stephanie Shaw ("Neo Futurist," "Too Much Light Makes the Baby Go Blind"). We are adapting the piece into a one-act play with the potential of touring summer festivals. This is the first phase of the workshop, which will be supervised by Columbia faculty Anne Bogart and David Henry Hwang.
SUMMARY: Rachel, a city artist adjusting to suburbia and her first pregnancy, hears the souls of dead babies in the wind chimes around her neighborhood. At the beginning of her third trimester, Rachel's OBGYN forbids her to paint in her medium (oils), as the toxicity might harm the baby. Without the outlet of painting, Rachel's morbid imagination takes over. Her anxiety and sense of dread heighten as her husband puts her paints away. Just as her studio is metamorphosing into a nursery, and her body is being colonized by a new entity, so does the world around her transform into a fantastical and frightening habitat, haunted by ghosts of the unborn. One dark night, she discovers the still-twitching and bloody body of a fetal pig in her kitchen sink. Is this a total breakdown, or do her fears have a foundation in reality? 

DANCERS: The dancers are the figments of Rache's imagination. They animate the world around her, both physically and psychologically. They will be on stage for most of the play. Looking for dancers with contemporary dance backgrounds, highly expressive and can hold a character on stage even when they're not dancing. 
AUDITIONS ARE THIS THURSDAY 8-10:30pm. 
Please submit your photo and resume and any video links that might aide in the casting process.
Apply through Backstage (https://www.backstage.com/casting/good-night-pig-184036/) or email Miriam directly for an audition (mmg2220@columbia.edu).
Thank you and good luck!