2018-19 Artist In Residence Application (Part 1) DUE MARCH 9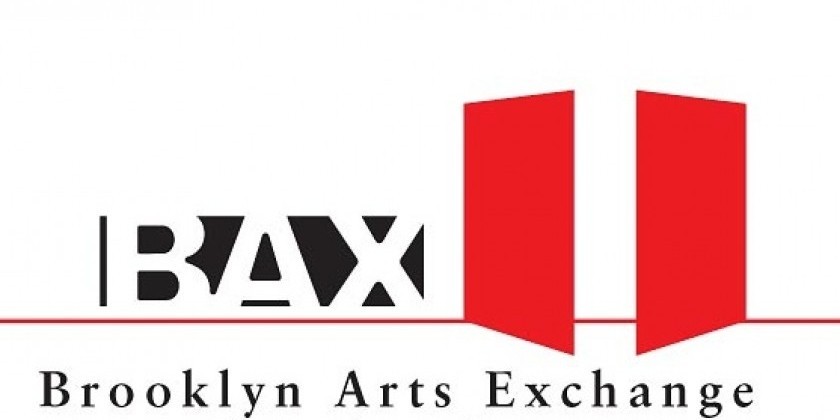 Company:
Brooklyn Arts Exchange | BAX
2018-19 Artist In Residence Application (Part 1)
APPLICATION DUE: Friday March 9, 2018 at 11:59pm

Applicants will be notified by Friday, April 6, 2018 if a full proposal is requested.
2018-19 ARTISTS IN RESIDENCE (AIR) proposals will be considered in DANCE and EXPERIMENTAL THEATER/PERFORMANCE.
2-4 awards will be offered for the July 2018 -June 2019 residency period.
For artists living in all five NYC boroughs are eligible to apply.
Former BAX Artist in Residence who have completed their residency in 2012-13 or earlier are eligible to apply. Please contact Executive Director, Marya Warshaw prior to submitting your application, as there will be additional information required.
Applicants MAY NOT APPLY to the 2018-19 Fall, Summer, or Parent Artist Space Grant Program
To apply, click HERE

PLEASE NOTE:  
The residency includes premiere or work in progress performance of work created at BAX.
Applicants are strongly encouraged to attend one of two information sessions:
Saturday, February 10 @ 3:30pm
Sunday, February 11 @ 11am
For more information about the info sessions, visit: artistservices.bax.org/artist-services-weekend-2018
We are asking artists to complete PART ONE in order to be invited to submit PART TWO: Full Proposal. If you are selected to submit a full proposal, the due date will be Friday, April 13, 2018 (NOTE THAT THIS IS A QUICK TURN AROUND, PLEASE BE PREPARED TO SUBMIT YOUR MATERIALS). Full proposals will require you to submit work samples.

Finalists will be notified by Tuesday, May 8, 2018. In person interviews will take place Monday, May 14th – Tuesday, May 15th. Final notification will be on or before Friday May 11, 2018.

There is a REQUIRED Meet & Greet/Orientation for returning and incoming AIRs and Space Grant Awardees on Monday June 11 from 6:30 – 8:00 p.m.

Selected artists are provided with a base for development over a one year period (with a possible extension for another full year). BAX will consider original work only, not the re-staging of existing work, and we are deeply invested in developing original voices and work that explores new ground.
The BAX residency has granted me the creative time to research my work within a deeply nurturing support structure. This component of BAX AIR in invaluable because not only do I take away a volume of artistic growth, I also take with me lasting relationships and bonds.  
— Mariana Valencia (BAX AIR 2016-18)