Works of Limon, Nagrin, McKayle, and Sokolow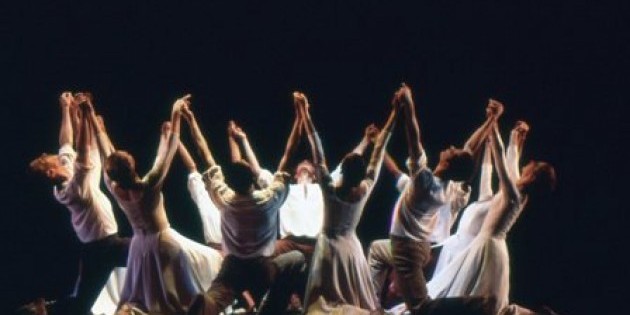 Company:
The Limon Dance Company
THE LIM
Ó
N DANCE COMPANY AT THE 92NDSTREET Y
IN A PROGRAM OF WORKS BY
* DANIEL NAGRIN
* DONALD MCKAYLE
* ANNA SOKOLOW
* JOSÉLIMÓN
Friday-Sunday March 5-7 (Friday/Saturday at 8 PM; Sunday at 3 PM)
92nd Street Y,1392 Lexington Avenue
Tickets: 5
Reservations: 212-415-5500 orwww.92y.org
The Limón Dance Company will present a special program, March 5-7, at the 92nd Street work celebrating the work of Limón and his contemporaries Donald McKayle, Daniel Nagrin, and Anna Sokolow. As noted by Company Artistic Director Carla Maxwell, "All of the guest choreographers have had a strong relationship with both the Limón Dance Company and with the dance program of the92nd StreetYMHA." With its vast repertory and commitment to authenticity, the Limón Dance Company is uniquely qualified to present this program of important early modern dance works.
Program
LA MALINCHE (premiered May 1947 at Jordan Hall,Boston by the Limón Company)
(MajorRevival,Reconstructionand Directionby SarahStackhouse)
Limón/Norman Lloyd
The Company
DANCE IN THE SUN(premiered January 1951 at Henry Street Playhouse, NYC)
Nagrin/Ralph Gilbert
Dancer: Raphael Boumaϊla
SPANISH DANCE(premiered 1948 in NYC)
Nagrin/Genevieve Pitot
Dancer: Roxane D'Orléans Juste
ROOMS(excerpts) (premiered 1955 in NYC by the Anna Sokolow Dance Company)
Sokolow/KenyonHopkins
Dancers: Dante Puleio ('Going" excerpt)
The Company ("Desire")
HEARTBEATS(excerpts) (premiered February 1997 at the San Jose Center, CA)
McKayle
The Company
THERE IS A TIME(premiered April 1956 at The Juilliard School by the Limón Co)
(Major Revival – Staging and Direction by Roxane D'Orléans Juste)
Limón/Norman Dello Joio (the score earned the composer the Pulitzer Prize, 1957)
There is a Time is made possible thanks to major support from the National Endowment for the Arts American Masterpiece: Dance Initiative. Additional support provided by the New York City Department of Cultural Affairs and The Gladys Krieble Delmas Foundation and with in-kind support from SUNYCollege at Brockport andNazarethCollege.