2013 Tap Scholars Announced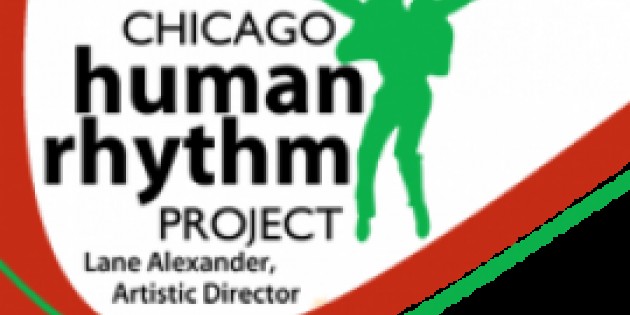 And the winners are...
CHICAGO HUMAN RHYTHM PROJECT ANNOUNCES 2013 TAP SCHOLARS
The Chicago Human Rhythm Project (CHRP) announces the winners of its 2013 Tap Scholar Awards, following auditions February 9 during CHRP's annual Winter Tap JAMboree at the American Rhythm Center in Chicago:
· Time Brickey (age 18, Chicago, IL)
· Francesca Carfagnini (age 14, Elmhurst, IL)
· Anthony Clampit (age 13, Villa Park, IL)
· Ljiljana Clampit (age 16, Villa Park, IL)
· Amanda Erickson
· Donyella Kittrell-Jackson (age 15, Chicago, IL)
· Taylor Lattimore (age 15, Chicago, IL)
· Madison Martin (age 16, Ann Arbor, MI)
· Alexandra Stephens (age 17, St. Louis, MO)
· Emerson Stephens (age 13, St. Louis, MO)
· Allie Strehle (age 15, Minnetrista, MN)
· Cory Wilfong (age 17, Glen Ellyn, IL)
These talented young dancers are receiving tuition support to make it possible for them to attend CHRP's annual Rhythm World, the preeminent festival of American tap, this year taking place July 22–August 4, with a faculty of more than 25 master teachers/performers from around the globe.
Founded in 1995 to honor the life of CHRP co-founder Kelly Michaels, the Rhythm World Tap Scholar Award program has provided more than 25,000 in financial aid to more than 200 talented, deserving young dancers from around Chicago and the United States as well as international exchange students.
In addition to the auditions during the Winter Tap JAMboree, CHRP also holds auditions in Tokyo, Rio De Janeiro, Zurich, Toronto and various American cities. The Award decisions are based on a range of criteria, including skill, talent and financial need, with the intention of creating a diverse mix of young dancers dedicated to furthering their tap and percussive dance education every summer at CHRP's Rhythm World.
Rhythm World is the oldest, largest and most comprehensive festival of American tap and contemporary percussive arts in the world, annually attracting hundreds of students from around the globe to study with an internationally acclaimed faculty of 25–30 master teachers and performers. During the last 19 years, many Tap Scholar Award winners have gone on to successful careers in teaching, choreographing and performing, including Jumaane Taylor, Ian Berg, Starinah Dixon, Nico Rubio, Sean Kaminski and Donetta Jackson, among others.
CHRP is supported by The John D. and Catherine T. MacArthur Foundation, Target, The Boeing Company, The MacArthur Fund for Arts and Culture at Prince, The Gaylord and Dorothy Donnelley Foundation, The Richard H. Driehaus Foundation, The Chicago Community Trust, The Arlen and Elaine Cohen Rubin Charitable Fund of the Jewish Community Foundation of Greater Kansas City, The Jeanette & Jerome Cohen Philanthropic Fund of the Jewish Community Foundation of Greater Kansas City, National Endowment for the Arts, Illinois Arts Council, City of Chicago Department of Cultural Affairs and Special Events, Arts Work Fund for Organizational Development, Live Marketing, Charter One Foundation, The James S. Kemper Foundation, Dr. Scholl Foundation, Arts Midwest, The Elizabeth F. Cheney Foundation, The Judd A. and Marjorie Weinberg Family Foundation, L&L Hardwood Flooring, So Danca, People's Gas, The Service Club of Chicago, The Walmart Foundation and generous individual donors.
Chicago Human Rhythm Project
Founded in 1990, Chicago Human Rhythm Project (CHRP) builds community by presenting American tap dance and contemporary percussive arts in world-class and innovative performance, education and community outreach programs. During the last 23 years, CHRP has produced multiple community-based collaborations involving shared revenue programs, concerts and touring opportunities, including:
annual National Tap Dance Day concerts, featuring an array of tap and percussive dance artists

a shared revenue program designed to assist Chicago's budding tap community to build capacity through audience development, created in 2001

Thanks 4 Giving, another innovative shared revenue program launched in 2005 as part of its annual Global Rhythms concerts at the Harris Theater, through which CHRP has partnered with more than 100 Chicago-based nonprofits to raise funds for a wide variety of service agencies

participation in the 5th Anniversary Beijing International Dance Festival, assembling 70 artists to represent the United States

establishment of the American Rhythm Center (ARC), providing a shared, affordable and sustainable education, rehearsal and administrative facility for several leading Chicago arts organizations in the historic Fine Arts Building

curating the first ever, full-length performance of concert tap dance on a main stage of the John F. Kennedy Center for the Performing Arts on December 7, 2012
CHRP's vision is to establish the first global center for American tap and percussive arts, which will create a complete ecosystem of education, performance, creation and community in a state-of-the-art facility uniting generations of diverse artists and the general public.