2016 DUMBO Dance Festival Application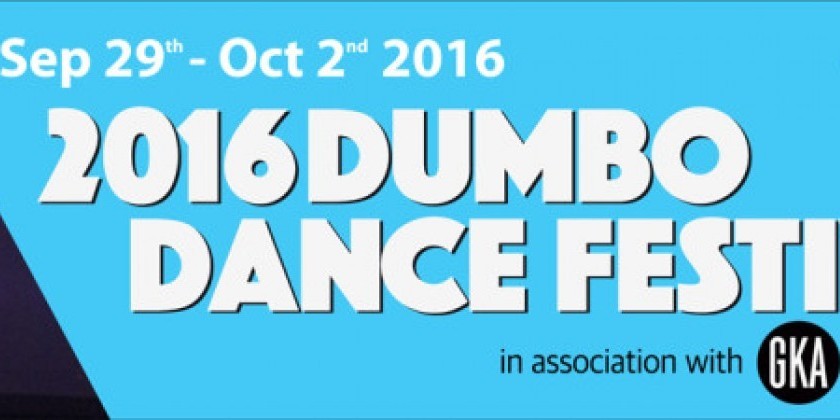 Company:
WHITE WAVE Young Soon Kim Dance Company
2016 DUMBO Dance Festival Application is now available
The submission deadline is on May 2nd, 2016 (Early bird special by April 25th)
WHITE WAVE is pleased to invite you to submit applications to our 16th Annual DUMBO Dance Festival (DDF), to be presented from September 29th through October 2nd, 2016. We are proud to announce that this year's DDF will be presented, our second year at the Gelsey Kirkland ArtsCenter's state-of-the art, 300-seat theater, at 29 Jay Street in DUMBO.
With a long-time history of nurturing the work of emerging artists, WHITE WAVE is dedicated to showcase the freshest and the most individual voices in the dance field today.
Co-hosting the 2016 DDF with a strong partner, the esteemed Gelsey Kirkland ArtsCenter, allows us to expand the impact of our festival, and is only one of many exciting developments to come.
This year's DDF will showcase the work of about 75 emerging and established choreographers/dance companies from across the USA and abroad. Due to the location change and expansion of the audience capacity to 300, this year's festival format will slightly deviate from previous years'. Shows will last about 90min, with group performances of up to 9min, and solos of up to 6min in length. Like always, all performances will be free of charge to the public. The 2016 DUMBO Dance Festival is expected to attract audiences of more than 4,000+ people. All performances will take place at the Gelsey Kirkland ArtsCenter.
Special Performance Opportunities:
An invitation to perform at the 2017 New Dance Festival (Daejeon, Korea): Highly selected two companies from 2016 DUMBO Dance Festival** will have the opportunity to perform in this festival.
Ø The Opening Night Gala on September 29th will be an elaborate Gala featuring performances by 5 outstanding companies of the DDF roster in addition to WHITE WAVE Young Soon Kim Dance Company and the Gelsey Kirkland Ballet.
Ø The family-friendly Sunday matinee performance lets children and their families discover the joy of dance.
Ø The spectacular Grand Finale Performance concludes the festival with 8 outstanding companies.
Application Form & Guideline at
www.whitewavedance.com

Questions?
Contact us at ww2016ddf@gmail.com or call us at 718-855-8822.