STATEN ISLAND, NY: Affordable, Newly-Renovated Dance Studios on Historic Grounds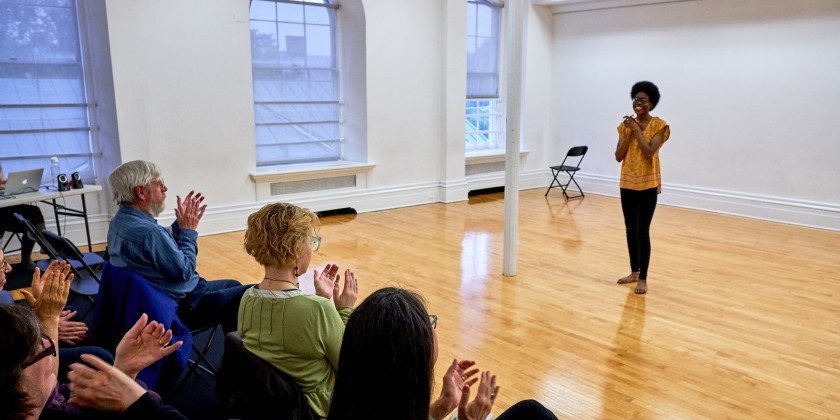 Company:
Snug Harbor Cultural Center & Botanical Garden
Snug Harbor Cultural Center & Botanical Garden's Dance Center on the second floor of Building G contains three expansive, state-of-the-art dance studios available for classes, rehearsals, residencies, and other related programming. You'll feel inspired and transported by the setting and views of fourteen botanical gardens and nineteenth-century architecture on our idyllic, 83-acre campus. 
Our spacious studios include:
1 studio 30 x 40' with hardwood floors
1 studio 30 x 40' with marley flooring and ballet barres
1 studio 19' x 24' with hardwood floors and mirrors
Well-lit with natural light
Air conditioning in summer and heating in winter
Close to Staten Island Ferry
Location: 
Building G, 2nd Floor
Snug Harbor Cultural Center & Botanical Garden
1000 Richmond Terrace
Staten Island, NY 10301
Thanks to Dance/NYC's NYC Rehearsal Space Subsidy Program, made possible by the Andrew W. Mellon Foundation, Snug Harbor is able to offer affordable rehearsal space available at discounted rates to dance makers whose previous dance work has been publicly presented.  In a city where artists are in critical need of affordable space for the creation and development of their work, this program also fosters a more inclusive and fair dance field, with a focus on accessibility, geography, and the demographics of artists served.
Dance makers interested in applying for use of subsidized space should fill out this form to be considered. Our staff will follow up with you within 1-3 business days of receipt. Please direct any questions to Jenny Kelly, Business Manager, at 718-425-3516 or jkelly@snug-harbor.org.