360 Dance Company 2012 Season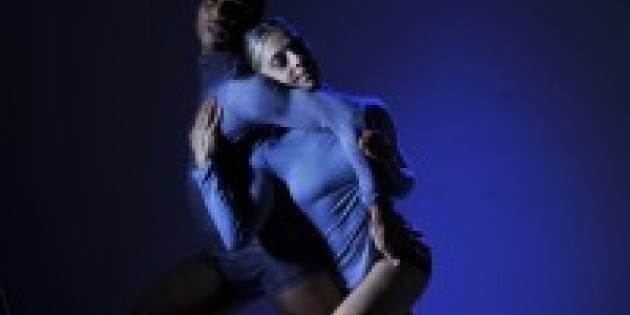 Company:
360 Dance Company
360° Dance Company
presents an evening including the World Premieres of
Regular Chain of Being,
choreographed by Lauri Stallings, and
Near Dark,
choreographed by Artistic Director Martin Lofsnes,
from October 18-20, 2012 at Alvin Ailey Citigroup Theater, 405 West 55th Street, NYC.

Performances:

Thursday at 7:30pm (Opening Night Gala), Friday at 8pm, Saturday at 8pm.

Tickets are 5 and are available at www.360fullcircle.net or at the door.
The Special Opening Night Gala performance on October 18 will include Erica Dankmeyer performing Jane Dudley's Time is Money, as well as an excerpt from Lauri Stalling's MAKTUB, 360° Dance Company's inaugural reconstruction and commission. Opening Night Gala tickets begin at 5 and include a wine toast at intermission. Gala tickets at 00 and above include a wine toast at intermission and a champagne dessert following the performance.
360° Dance Company presents it's 2012 New York City season at Ailey Citigroup Theater with two World Premieres, a New York Premiere and a new reconstruction. Regular Chain of Being, choreographed by Lauri Stallings, is a journey of the "inter-human" for two, set to Bellini's Casta Diva. This is the company's second commission by Ms. Stallings and was created in collaboration with gloATL, Atlanta, GA. Martin Lofsnes' new piece Near Dark is the artistic director's response to five passages from the writings of artist Edward Munch. The New York premiere of Purpura (A Mi Padre) is a new dance theater work with text and choreography by Ricardo Flores. The work follows a man swirling through images of hopes, dreams, memories; striving to come to terms with the inevitable passing of time. The evening will also feature a new reconstruction of Pauline Koner's The Shining Dark, a story based on Helen Keller with music by Leon Kirchner. Finally, Alessandra Prosperi's Satsang (2010) is an exploration of the notion that humans cannot thrive alone, and that the need for each other is greater than we often come to realize.
Dancers: Christopher Bloom, Erica Dankmeyer, Carrie Elmore-Tallitsch, Yuko Giannakis, Hana Ginsburg, Danelle Morgan, Martin Lofsnes, Alessandra Prosperi, Romain Rachline, Jerome Stigler. Apprentices: Sarah Beth Haarmann, Elaine Gutierrez, Aaron Hopper, Luca Marino