360 Dance Company presents TOUCH/TASTE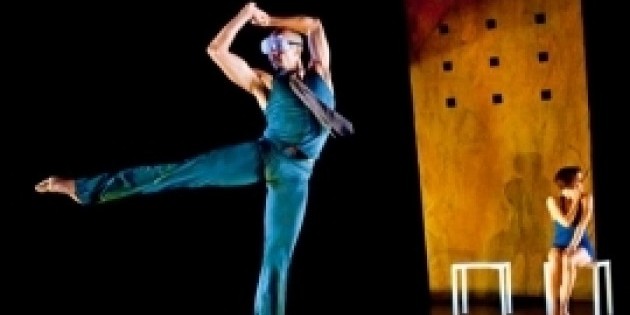 A Benefit Party on Saturday, June 16, 2012 at 7pm
FOR IMMEDIATE RELEASE
June 5, 2012
Press Contact:
Michelle Tabnick, (646) 765-4773,
michelle@michelletabnickcommunications.com
360° Dance Company presents TOUCH/TASTE
A Benefit Party
Saturday, June 16, 2012 at 7pm

360° Dance Company
presents
TOUCH/TASTE
, a Benefit Party on Saturday, June 16, 2012 at 7pm. The evening will include cocktails and hors d'oeuvres as well as an intimate look at the company's newest repertory. The benefit will take place at TheAlvin Ailey Studios, Joan Weil Center for Dance, 405 W. 55th Street, 5th floor, NYC. Tickets are 0 in advance or 5 at the door. Advance tickets can be purchased through a donation at
www.360fullcircle.net/touch
or by sending a check written to Full Circle Productions, Inc,632 11th St. Ste. #5, Brooklyn, NY 11215.
360° Dance Company will present excerpts of their newest works,
Purpura (A Mi Padre)
, choreographed by collaborator Ricardo Flores; Pauline Koner's
The Shining Dark
; and Martin Lofnes' upcoming world premiere of
Near Dark
, based on the writings of painter Edvard Munch.
The evening's food is graciously provided by Cathy Cook of Minnie's Bake Shop,
www.minniesbakeshop.com
; Deborah Gorman of Gourmet Sorbet,
www.gourmetsorbet.com
; Amelia Coulter of SUGARBUILT Cookies,
www.sugarbuilt.com
; and Wojciech Garnowski of WG Pastries.
ABOUT 360º Dance Company
Founded in 200
6
7 by Artistic Director Martin Lofsnes, 360° Dance Company's mission is to present classic modern dance masterpieces juxtaposed with original contemporary dance works, in order to simultaneously preserve and develop the modern dance lineage. Comprised primarily of former principal dancers from the Martha Graham Dance Company, as well as other professional artists, 360° combines the grit and passion of the legacy's founders with the fearless exploration and innovation of today's modern dance world.
Following a wildly successful premiere season at the Bærum Kulturhus in Oslo, Norway, 360° Dance Company has been featured in the Lower Manhattan Cultural Council's Sitelines Festival and the Reverb, American Dance Guild, Philadelphia Fringe and Colorado Summer Dance Festivals. The company has also performed at The Overture Center (Madison, WI), Sam Houston University (Huntsville, TX), SUNY/Purchase, Hofstra University, Merce Cunningham Studio, Ailey Citigroup Theater and Dartmouth College. 360° has spent summer residencies at Kaatsbaan International Dance Center and Perry Mansfield Performing Arts Camp, and has been regularly featured in the Historic Dance Theater Foundation's "Dance is a Weapon" lecture demonstration series.
In June 2010, 360° presented its premiere NYC Season at the esteemed Dance Theater Workshop (now New York Live Arts). The company returned to DTW in June 2011 for another full-length performance season, hailed as "Uniformly powerful [featuring] exhilarating glimpses of our modern dance heritage performed...with equal parts passion and reverence" (Gus Solomons in
Solomons Says
). 2012 marks 360° Dance Company's Fifth Anniversary Season, which will include a preview event on June 16, 2012 at the Ailey Studios, and a fully produced performance season at the renowned Ailey Citigroup Theater in October 2012.
For more information about 360 Dance, visit
www.360fullcircle.net
.