Contribute
Your support helps us cover dance in New York City and beyond! Donate now.
9/20: Mayor Declares Dance Center Day
Former ballet dancer turned political fixer declares Dance Center Day in Chicago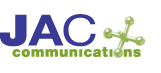 PROCLAMATION
WHEREAS, dance is both a personal and public form of art and expression that has always been an integral part of many cultures the world over; and
WHEREAS, the interpretation of dance has continued to transcend social, political and economic barriers while acting as a major unifying force among citizens of the world; and
WHEREAS, it is through the gift of dance that we can combine music and movement along with the physical, spiritual and social qualities of our lives; and
WHEREAS, for decades, the Dance Center of Columbia College Chicago has taught generations of inspired dancers and presented passionate, provocative pieces of choreography; and
WHEREAS, the Dance Center's faculty, staff and students work tirelessly to showcase the art and power of dance; and
WHEREAS, the Dance Center of Columbia College Chicago will host acclaimed choreographer Susan Marshall as she presents the world premiere of Play/Pause as the main event of its 40th Season Opening Celebration; and
WHEREAS, on September 20, 2013, the Dance Center of Columbia College Chicago will mark the 2013-2014 season, its milestone 40th Season, with a number of thoughtful events and performances:
NOW, THEREFORE, I, RAHM EMANUEL, MAYOR OF THE CITY OF CHICAGO, do hereby proclaim September 20, 2013 to be DANCE CENTER OF COLUMBIA COLLEGE CHICAGO DAY in recognition of the the official opening of the Dance Center's 40th Season and encourage all Chicagoans to celebrate the gift of dance.
Dated this 18th day of September, 2013.
Mayor