92nd Street Y Harkness Dance Festival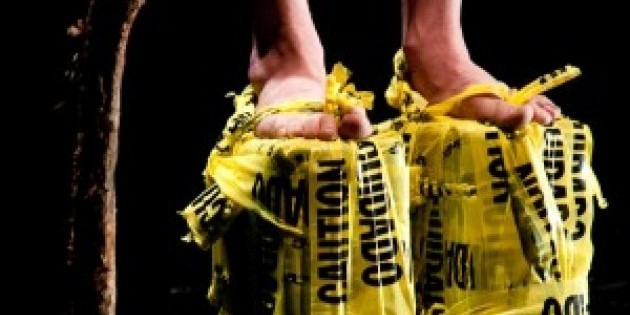 Company:
Jill Sigman/Think Dance
Our season is coming up at the 92nd Street Y Harkness Dance Festival, and tickets are already sellling out. Don't wait and be sorry later! We have three performance dates:
Friday, March 11 at 8PM
Saturday, March 12 at 8PM
Sunday, March 13 at 3PM
For info and tickets, click here.
Some of you have been surprised at the idea of seeing my work in a more traditional performance space, or have asked me-- after building all these huts what are you doing now? After 4 years of experiments presenting work in alternative spaces, constructing installations, and blurring the boundaries between choreographed dance and live art, it's time to return to a more classic stage space as a part of my artistic dialogue between these two poles. Prompted by an invitation from the 92nd Street Y, I've been inspired to re-visit a familiar architectural space and performance tradition and see what they say to me now.
The program will consist of new works commissioned recently byPennsylvania Dance Theatre and GroundWorks DanceTheater of Cleveland, and performed by guest artists from both companies. It will also include a brand new piece made possible by the 92nd Street Y New Works In Dance Fund. Together the works will form a kind of civilization suite, reflecting on how we are doing as a species and where we are headed.
And in case you're wondering about the huts, The Hut Project is not gone! We're ramping up for Hut #6 (DetritHUS) in Oslo, Norway at the CODA Dance Festival in October.
But first come check out these new works in March...
Jill
Jill Sigman, Artistic Director
jill sigman/thinkdance