9th Annual Dance Gallery Festival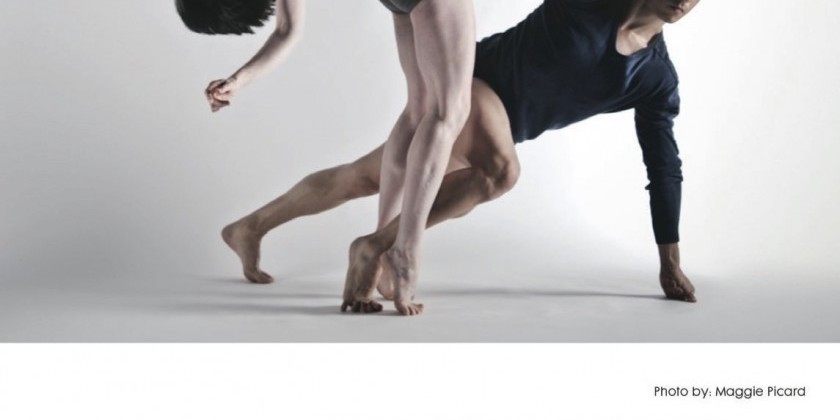 Company:
The Dance Gallery Festival / VON USSAR danceworks
The Dance Gallery Festival, presented by VON USSAR danceworks for the 9th consecutive year, will feature original works from eighteen rising choreographers. The festival features acclaimed choreographers, Maurice Causey and Joshua L. Peugh. Each artist performs twice during the 3-night festival weekend, September 25-27 at The Ailey Citigroup Theater. In addition to seasoned artists, the festival features new talents that are making a name for themselves. The festival continues to pride itself on being able to present the best artists known now and the best to come.
Maurice Causey, previously a principal dancer for William Forsythe's Frankfurt Ballet, will present a new work, SLAPDASH. Dance Gallery Festival's 2014 Level Up commissioned artist, Joshua L. Peugh returns this year with a world premiere. Peugh, artistic director of Dark Circles Contemporary Dance and featured as Dance Magazine's 2015 " 25 to Watch", will present It's a Boy!. The New York Times recently acclaimed Peugh for his choreography in the Vail, CO dance festival.
"I enjoy being able to welcome back artists from previous years," said Astrid von Ussar "I like seeing how they have grown! By furthering emerging choreographers we are fulfilling our mission and I hope we are creating a platform of creative growth and development."
For the sixth consecutive year, Dance Gallery Festival will also perform in Texas at Sam Houston State University (SHSU) on October 2-3, 2015 at 8:00pm. Through an exchange/partnership with SHSU the festival is able to offer artists a unique opportunity to perform their piece at two different venues.
 
The choreographer and company line up for the NYC Dance Gallery Festival include:  
Ad Deum Dance Company - TX
Ashley Clos & Travis Prokop – TX
CB+ by El Human Anim - NY
Company Danzante - VA
Dark Circles Contemporary Dance – TX
GIERRE J GODLEY/PROJECT 44 - NY
Jacksonville Dance Theatre - FL
Manuel Vignoulle – M/motions - NY
Maurice Causey - Netherlands
Mersiha Mesihovic/CircuitDebris – NY
Nicolay Dance Works - TX
NobleMotion Dance - TX
Quinton Guthier - NY
Robert Priore – DC
RudduR Dance - NY
SANCE/ Satomi Itohara - NY
Shaun Boyle & Artists – CA
The People Movers - NY
The choreographer and company line up for the Texas Dance Gallery Festival include: 
CB+ by El Human Anim - NY Houston Met - TX
Dark Circles Contemporary Dance – TX
james morrow/The Movement - MA 
Keith Johnson/Dancers - CA
Kevin James - CA 
Manuel Vignoulle – M/motions - NY
METdance Company - TX
project agora - CA
Robert Priore - DC
Shaun Boyle  & Artists – CA
Ticket and Venue Information
The Ailey Citigroup Theater, 405 W. 55th Street, NYC (at Ninth Avenue). The Dance Gallery will be presented on Friday, September 25, Saturday, September 26 at 7:30pm and Sunday, September 27 at 7:00p.m. Tickets are $20 (general admission) and are available at www.smarttix.com or by phone at 212-868-4444.  For discounted tickets to multiple shows, email Astrid von Ussar at info@vonussardanceworks.org.
ABOUT THE DANCE GALLERY FESTIVAL:
The Dance Gallery Festival was created in 2007 and has since become a well-known festival with showcases in two states NY and TX. DGF partnered with Sam Houston State University in 2009 and offers paid guest artist residencies to select participating companies. The production of modern concert dance is often challenged by the scarcity of suitable and affordable performance venues. DGF addresses this problem by providing a state-of-the-art theater, complete with production staff, marketing and public relations support to showcase each choreographer's work. In the festival's nine-year history, a tremendous amount of talent has been showcased.  Our aim is to continue cultivating that talent by providing performance opportunities and increasing exposure for emerging and established dance companies.