A Fusion of Culture and Dance Presented by the Consulate General of Lebanon in NY and the MEMEAC at CUNY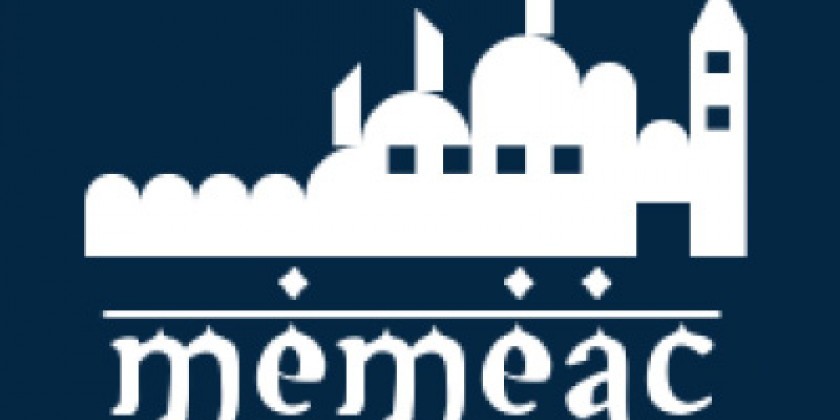 Company:
FJK Dance
In an attempt to foster understanding and positive relationships though dance, the Consulate General of Lebanon in New York and the Middle East and Middle Eastern American Center (MEMEAC) at The Graduate Center at CUNY will present FJK Dance in, A Fusion of Culture and Dance, 7:30-9pm on Friday, February 20, 2015 at The Graduate Center, CUNY, 365 Fifth Avenue (@ 34th Street).
FJK Dance connects Argentinean tango, Middle Eastern movement, classical ballet and ballroom dance in a brilliant contemporary dance setting. A diverse and versatile group of ten dancers—five male and five female—create dramatic and passionate partnerships, moving always as in a pair. See video.
The evening will include excerpts of FJK's Arabesque and Tango Unframed, two works that premiered in July at New York Live Arts. Musical arrangements have been reworked to include traditional folkloric Middle Eastern Bedouin music inspired by Dabke of the Lebanese "Beqaa," (the dry area between two mountain chains in Lebanon), as well as new music developed by Middle Eastern/world music percussionist and composer Shamou. The use of traditional melodies is based on Muwashshah, the name for both an Arabic poetry form and a secular Arabic musical genre.
The performance will also preview excerpts of new choreographic work by former U.S. Ballroom Champion Gary Pierce, in anticipation of FJK Dance annual season in July.  A long time mentor to Mr. Khoury, Mr. Pierce has been asked to serve as guest choreographer for the company. Mr. Pierce was a co-founder of the American Ballroom Theater Company in New York City, and for ten years served as their resident choreographer. During his career, Mr. Pierce created over 300 shows and reviews worldwide, for both television and stage.
"The evening hopes to be exciting and inspiring, a positive perspective at this tough time," said Fadi Khoury, FJK Dance director/choreographer. "The choreography has a strong Middle Eastern influence yet exhibits a distinctive and versatile mix of different dance styles. We are proud to celebrate the cultural blend that is a true reflection of New York City dance."
Arabesque is a contemporary ballet-based piece using sensual and unique Middle Eastern origins of movement, creating the concept of a mirage in the open desert and the mystic presence of man. The ballet is a testimony to the powerful union between human movement and music.
In a passionate, dramatic and a seamless connection, Tango Unframed takes partnering to an extreme stage where Argentinean tango is performed with classical ballet vocabulary and modern movement. The piece is a story of dance, where the tango frame represents a prison in solitude and the ultimate freedom in duets.
According to The New York Times, FJK Dance "strips away unnecessary glitter from these forms to emphasize the beauty of movement itself… in Arabesque, (Khoury) connects ballet and Middle Eastern movement to create illusions of desert mirages. Tango Unframed, which explores concepts of partnering, shows how Argentine tangos can express both solitude and freedom."
Music by Shamou, Mercan Dede, Said Murad and Samer Ali.
FJK Dance - A Fusion of Culture and Dance
Presented by Consulate General of Lebanon in New York and the Middle East and Middle Eastern American Center (MEMEAC), the Graduate Center, CUNY.