A Memorial and Celebration of the Life of Sam Miller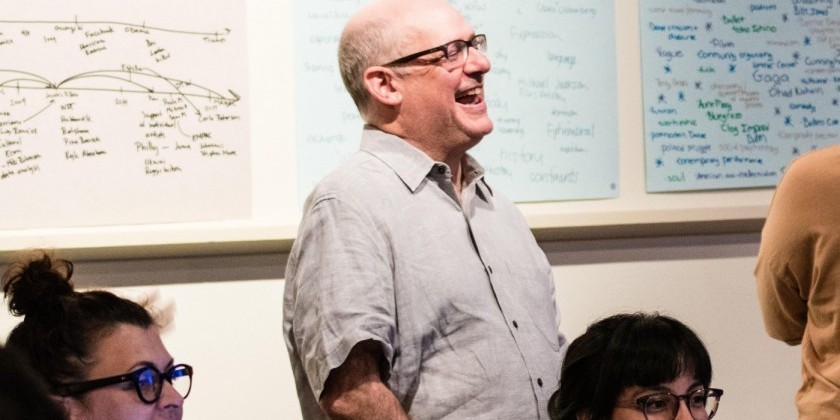 Company:
Danspace Project

A Memorial and Celebration of the Life of Sam Miller
Saturday
September 15
11am-10pm
Admission: Free

 
On September 15 the dance community will honor the life of Sam Miller who passed away on May 1. Miller's profound care for and passion for dance drove his life's work. He was the founder of the National Dance Project and the Institute for Curatorial Practice in Performance (ICPP) at Wesleyan University, among many other impactful cultural initiatives across the United States over the past 30 years. Organized by Ralph Lemon, Judy Hussie-Taylor, and the Danspace Project team, the day will begin at 11am with remarks by Miller's friends and family followed by performances beginning at 1pm and continuing through the afternoon and evening. A full schedule will be available in late August.
 
Participating artists include: Kyle Abraham, luciana achugar, Michelle Boulé, Trisha Brown Dance Company, Wally Cardona, Ann Carlson, Grisha Coleman, Faye Driscoll, Eiko & Koma, Moriah Evans, Daria Fain, Beth Gill, Ain Gordon, Gaelen Hanson, Trajal Harrell, Maria Hassabi, John Jasperse, Margie Jenkins, Bill T. Jones/Arnie Zane Dance Company, Darrell Jones, John Kelly, Claudia LaRocco, Ralph Lemon, Liz Lerman, Jodi Melnick, Sarah Michelson, Rashaun Mitchell + Silas Riener, Tere O'Connor, Okwui Okpokwasili, Jimena Paz, Will Rawls, Dana Reitz, Ralph Samuelson, Kaneza Schaal, Megan Schubert, David Thomson, Reggie Wilson.

Photo courtesy of the Institute for Curatorial Practice in Performance at Wesleyan University; image by Brendan Plake.