A Shared Program of New Works by Jerome Robbins NEW Fellows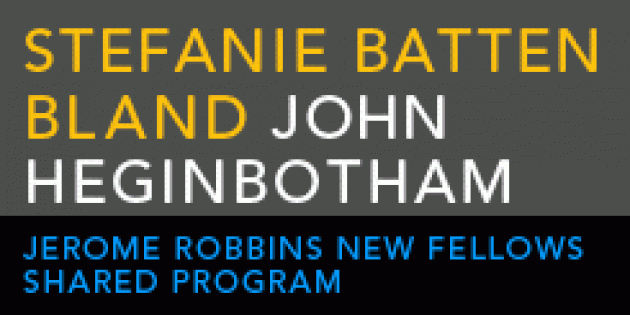 Company:
John Heginbotham + Stefanie Batten Bland
A program featuring the World Premieres of new works choreographed by Stefanie Batten Bland and John Heginbotham.
Stephanie Batten Bland's A Place of Sun (2012) is a collaboration with visual artist Benjamin Heller, blending dance and sculpture in an investigation of adaptation and transformation.
In John Heginbotham's Twin (2012), a cast of vivid characters comes to life in this work set to music by British electronic musician and composer Richard D. James (aka Aphex Twin).