ADAM BARRUCH'S "BELLADONNA"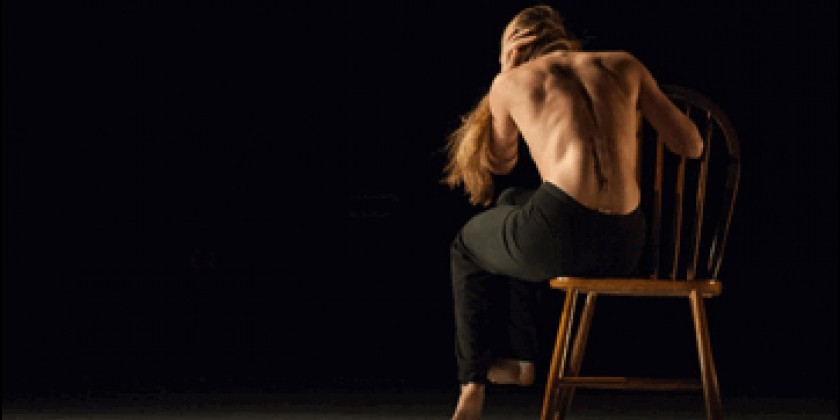 Company:
92Y HARKNESS DANCE FESTIVAL
ADAM BARRUCH'S BELLADONNA
AT 92Y HARKNESS DANCE FESTIVAL
February 20-22
NEW YORK, NY: January 13— Kicking off the 21st year of 92nd Street Y's Harkness Dance Festival, up-and-coming choreographer Adam Barruch presents the New York City premiere of Belladonna, his haunting re-interpretation of Nathaniel Hawthorne's short story "Rappaccini's Daughter," with longtime collaborator Chelsea Bonosky (Sleep No More). "Rappaccini's Daughter" is the cautionary tale of a beautiful woman sustained only by the poisonous botanicals in her father's garden, and the young man who becomes obsessed with freeing her from her isolation. Distilling the story down to its core themes, Belladonna uses Barruch's signature kinetic gestural language to explore two lovers caught in a retelling of the original sin.
"The woman represents the power and beauty of nature," Barruch explains, "while he represents man's dangerous attempt to overthrow the natural order. In trying to tame what is wild, he overlooks her beauty with tragic consequences."
Barruch says that the gothic romanticism of Hawthorne's work appeals to his theatrical sensibilities and that Belladonna allows him to explore the complex internal landscapes of human relationships through movement. He designed the set himself, and has also created a unique sound score for the piece that evokes a dreamscape with elements of electronic and baroque music.
Using festival curator Doug Varone's "Stripped/Dressed" format, each choreographer spends the first half of the program taking apart the dance – talking about it, showing how it was built and giving the audience a direct experience of dance-making without lights or costumes. After intermission, the work is presented fully "dressed."
In the "Stripped" portion of Belladonna, Barruch is looking forward to enhancing the audience experience by "breaking down the mystical and biblical references in the story and the motivations of each character; describing how we generate movements based on images from the story; and unlocking key visual themes important to understanding the dance."
This year's Festival is dedicated to the late Theodore S. Bartwink, long-time executive director of the Harkness Foundation for Dance.
*Please note that this performance includes partial nudity.
WHAT: 92nd Street Y Harkness Dance Festival: Stripped/Dressed -- Week ONE: ADAM BARRUCH: BELLADONNA
WHEN: Fri, Feb 20 and Sat, Feb 21 at 8 pm; Sun, Feb 22 at 3 pm
WHERE: 92nd Street Y, 1395 Lexington Ave, New York, NY, 10128
TICKETS: $25 at 92Y.org or 212.415.5500
Press Information: Carrie Oman at coman@92y.org or 212.415.5435
Upcoming performances at 92nd Street Y Harkness Dance Festival:
WEEK TWO
THE BANG GROUP: TAP LAB 
Fri, Feb 27 and Sat, Mar Feb 28 at 8 pm; Sun, Mar 1 at 3 pm, from $25
WEEK THREE
VICKY SHICK DANCE: PATHÉTIQUE, MINIATURES IN DETAILS
Fri, Mar 6 and Sat, Mar 7 at 8 pm; Sun, Mar 8 at 3 pm, from $25
WEEK FOUR
MARTHA GRAHAM DANCE COMPANY
Fri, Mar 13 and Sat, Mar 14 at 8 pm; Sun, Mar 15 at 3 pm, from $25
WEEK FIVE
SALLY SILVERS: ACTUAL SIZE
Fri, Mar 20 and Sat, Mar 21 at 8 pm; Sun, Mar 22 at 3 pm, from $25
About 92nd Street Y Harkness Dance Center
In 1935, what became 92nd Street Y's Harkness Dance Center provided a home to the fledgling American modern dance movement and its leader, Martha Graham. In the decades that followed, every great American dancer and choreographer – visionaries including Alvin Ailey, Merce Cunningham, Jerome Robbins, Agnes de Mille, Robert Joffrey and Donald McKayle – spent time at the Y, building the foundation for modern dance as we know it. Through the generous support of the Harkness Foundation for Dance, the Dance Center continues this proud tradition of dance teaching, creation and performance, serving the professional world and the community at large. Technique classes range from ballet and modern dance to hip-hop and Flamenco. Rounding out the program are several performance programs including the annual 92nd Street Y Harkness Dance Festival; a professional development program for dance educators; and several teen dance troupes.
About 92Y
92Y is a world-class nonprofit community and cultural center that connects people at every stage of life to the worlds of education, the arts, health and wellness, and Jewish life. Through the breadth and depth of 92Y's extraordinary programs, we enrich lives, create community and elevate humanity. More than 300,000 people visit 92Y's New York City venue annually, and many more join us through digital and social media, live webcasts of events, and an extensive archive of stage programs and original content produced for the web, all available on 92YOnDemand.org. A proudly Jewish organization since its founding in 1874, 92Y embraces its heritage and enthusiastically welcomes people of all backgrounds and perspectives.