ADC's 14th Amalgamate Artist Series - SUBMIT YOUR WORK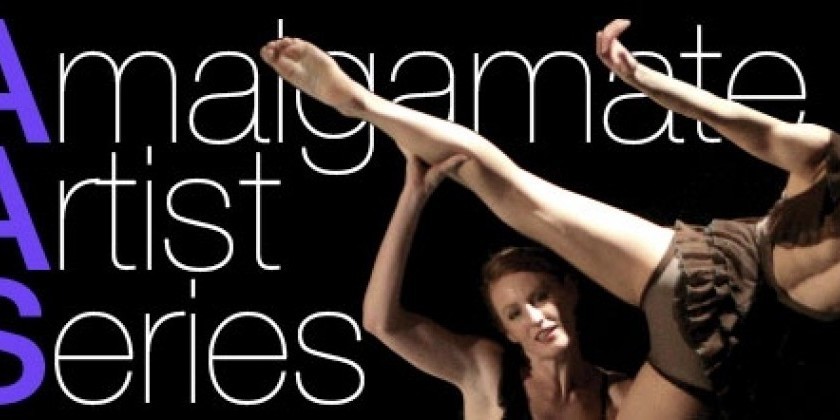 Company:
Amalgamate Dance Company
AAS14 Call for Submissions - Spring 2016 - SUBMISSION DUE FEBRUARY 26th
ADC invites you to present work in the:
Amalgamate Artist Series
Saturday, April 2, 2016
Two Performances: 7pm and 9pm
MORE INFO, SUBMIT APPLICATION, AND APPLICATION FEE HERE: www.amalgamatedance.com/amalgamate-artist-series.html

Amalgamate Artist Series exists as a creative platform to unite a variety of artists so they may share their work, perform, and network. Choreographic submissions are welcome at any stage of the process and can be up to 10 minutes long. Includes Free Workshop for all selected choreographers & performers!

This is a series you don't want to miss. For an affordable application fee of $15 you can join a curated line-up of established and emerging artists. During and after the performances, audiences and artists are encouraged to give constructive feedback on the work being presented.  If your work is selected, you will have a 10-15 min tech and spacing rehearsal on Friday, April 1, between 6:45pm and 10:45pm. 
Location: Bridge for Dance, 2726 Broadway, New York, NY -Take the 1 Train to 103rd St, St.1
The space is a 40 X 26 hardwood studio offering an intimate performance setting with minimal lighting and black backdrop.

All accepted choreographers and performers will be invited to attend an exclusive contemporary dance workshop. This workshop will be at no additional cost and included in the accepted artist participation fee.  The workshop will be held at Bridge for Dance.
Fees:
Nonrefundable Application Fee $15
Participation Fee $40 (for accepted artists only, notified shortly after the application deadline)
Professional photos and DVDs of your work available for an additional cost

Slots are limited!
APPLY NOW - Applications accepted starting: 2/1/16
Deadline to submit via online form and online payment: 2/26/16
Must be 18 years or older to apply.  

Email: AmalgamateArtistSeries@gmail.com
AAS Coordinator, Bella Kosmacher