ALDEN MOVES Dance Theater seeks a dynamic intern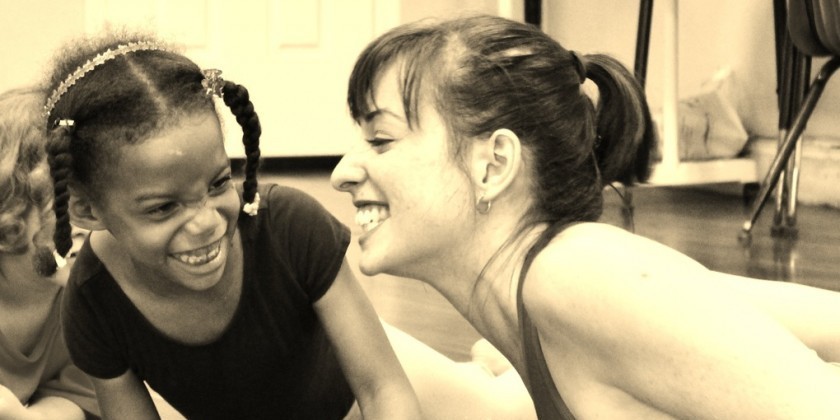 Company:
Alden Moves Dance Theater
Who:
ALDEN MOVES Dance Theater is dedicated to reinventing dance in the public eye by making it a more accessible reflection of contemporary culture and erasing the stylistic boundaries that divide the dance world today. As a repertory company, it will showcase and support the work of those emerging choreographers who are doing this successfully as well as feature collaboration with artists in other mediums in order to bring the arts to the forefront of public attention and increase their perceived value.
Education and community are central to our mission to cultivate new audiences. Through classes for kids, teens, and adults, we provide opportunities for the whole family to discover--or revisit--their joy of movement, music, and dancing. Our studio is a playground for the arts, open to artists and students alike for classes, rehearsals, and performances, where we work to inspire a new generation of dancers and support artists who present work that is steeped in tradition, yet infused with contemporary perspective.
What:
ALDEN MOVES Dance Theater is currently seeking a dynamic intern for10 -20 hours per week for its current spring, summer and fall semesters.  The ideal candidate should demonstrate a collaborative work ethic and, strong interpersonal skills.  Must be extremely organized, able to multi task and be a quick learner.  Possess proper phone etiquette and good customer service skills. In addition, the intern will have the opportunity to work with current company members as well as full access to all dance classes, at no charge to the intern.
Responsibilities for the Alden Moves Dance Theater Intern include but not limited to:
Manage front desk area as students arrive to take class and greet visitors inquiring about programs
During the beginning of each semester assist with student enrollment
Accept payment for classes
Answer phones and take accurate messages
Provide general administrative support.  Must be familiar with Microsoft office suite
Work on independent projects as assigned
Occasionally  assist instructor with dance class ie: dance skills, choreography and other activities as specified
Have an interest in working with children and their development.
Assist in planning of special events, workshops  and performances as well as implementation of events 
Work as stage crew or provide front of house assistance during performances
Assist in researching and applying for grants
Qualifications: Applicants should have an interest working with youth or an interest in working with children. Please submit a cover letter detailing your interest in an internship and why you would be a good match for our company.
Please submit your resume and three professional references and specify availability and start dates.
All applications should be submitted to info@aldenmovesbk.com
For further information please review our website at www.aldenmovesbk.com