ALL BLUES : A colorist performance at Baryshnikov Arts Center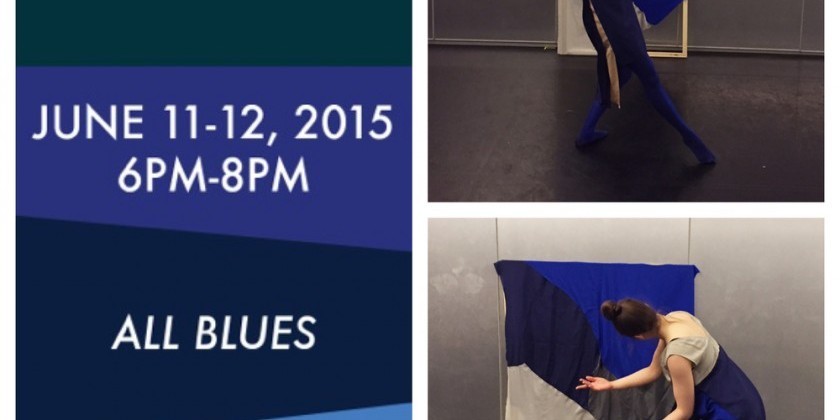 Company:
Beau Rhee and Artists

ALL BLUES
ALL BLUES : A colorist performance with original sets & costumes. A new blue scent will be débuted. 
We are pleased to announce the première of All Blues at the Baryshnikov Arts Center at 450 West 37th Street on June 11-12, 2015. All Blues is an evening-length colorist performance created by Beau Rhee. The piece expresses the broad complexities of the color blue through movement, music, set and costumes, and olfactive elements.
Our inquiry into Blue began in 2013. Blue as an infinite experience, as a fundamental way in which we experience the world. She observed its transcendental potential: sacred or celestial, bold or banal. Working, courageous, depressed, elevated blue...
All Blues is a living kinesthetic collage, a total sensory environment, comprised of all of these blues. In rehearsals, movement was the primary language to drive expression. The choreography stems from vernacular gestures that link back to the color: a blues guitarists' moans, a workers repetitive motions, geometries on celestial maps. Arms create geometric motifs that repeat and reinvent themselves. Each performer brings their own universe of movement and sound, creating a jazz-like troupe, where individual voices exchange in the score and through improvisation. The costumes & sets, as well as the olfactive elements, are designed to further express the artistic themes in visual and sensory media. 
Choreography/Art Direction: Beau Rhee
Dancers: Ella Misko, Kay Ottinger, Chantal Chadwick
Musicians: Mara Mayer, Lathan Hardy, Jason Anastanoff
Visual artists: Alexandra Wolkowicz, Emilie Lundstroem
Curator: Katherine Chan, director at Miguel Abreu Gallery 
Baryshnikov Arts Center
450 West 37th Street
NY NY 10018