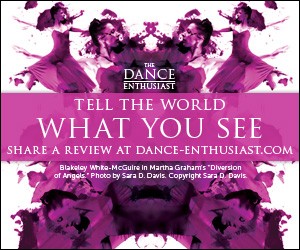 ALVIN AILEY AMERICAN DANCE THEATER ARTISTIC DIRECTOR ROBERT BATTLE ANNOUNCES TWO-WEEK LINCOLN CENTER ENGAGEMENT JUNE 10 - 21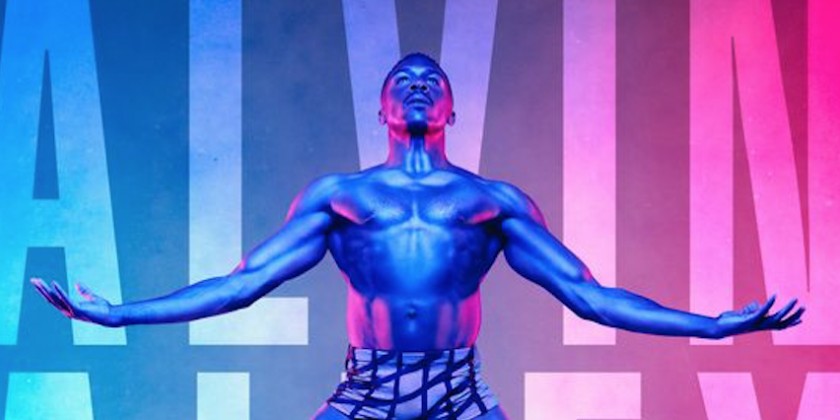 Company:
Alvin Ailey American Dance Theater
(AAADT's Rachael McLaren.  Photo by Andrew Eccles)
 
ALVIN AILEY AMERICAN DANCE THEATER ARTISTIC DIRECTOR ROBERT BATTLE ANNOUNCES TWO-WEEK LINCOLN CENTER ENGAGEMENT JUNE 10 - 21
AMERICA'S CULTURAL AMBASSADOR ALSO TO VISIT PARIS FOR LES ÉTÉS DE LA DANSE INTERNATIONAL DANCE FESTIVAL JULY 7 – AUGUST 1 AND RETURN TO SOUTH AFRICA FOR PERFORMANCES IN JOHANNESBURG AND CAPE TOWN SEPTEMBER 3 - 20
Diverse Repertory for 15-Performance Engagement at David H. Koch Theater Features
World Premiere Exodus by Rennie Harris, Company Premiere of Robert Battle's No Longer Silent, New Productions of Talley Beatty's Toccata and Judith Jamison's A Case of You  
Lincoln Center season tickets starting at $25 go on sale April 13, 2015.
New York – Alvin Ailey American Dance Theater, beloved as one of the world's most popular dance companies, will return to Lincoln Center for the Performing Arts for a two-week 15-performance engagement at the David H. Koch Theater June 10 – 21, 2015.  Today, Artistic Director Robert Battle announced repertory for the season highlighted by Exodus, a world premiere from bold hip-hop choreographer Rennie Harris, the company premiere of Battle's No Longer Silent, and new productions of Talley Beatty's Toccata and Artistic Director Emerita Judith Jamison's A Case of You duet from Reminiscin'.
Recognized by U.S. Congressional Resolution as a vital American "Cultural Ambassador to the World," the Ailey company also announced major international appearances for 2015.  A four-week engagement at Paris' Théâtre du Châtelet for Les Étés de la Danse International Dance Festival will take place July 7 – August 1.  After 17 years, a historic return to South Africa has been scheduled from September 3 - 20 with performances in Johannesburg and Cape Town.  Extensive educational activities in area schools, communities and townships will occur, similar to Ailey's historic 1997 residency in post-apartheid South Africa following the lifting of the international cultural boycott.  Covered by Time, the magazine proclaimed that "The Ailey company's tour leaves South Africa dancing in the aisles." The residency in South Africa is made possible by lead sponsor Bloomberg Philanthropies with major support from the Ford Foundation and assistance from travel and freight partners South African Airways and South African Airways Cargo.
"Alvin Ailey was posthumously awarded the 2014 Presidential Medal of Freedom – the nation's highest civilian honor.  25 years after his passing, the power of his enduring legacy continues to extend from New York to far-reaching international tours and memorable visits to communities around the globe," stated Robert Battle, Artistic Director since 2011.  "Mr. Ailey said it so well; 'Dance came from the people and should always be delivered back to the people.'  I'm proud to lead the Company back to South Africa for the first time this century and excited for audiences there and in New York and Paris to experience uplifting performances by the world's most amazing dancers."
The 2015 Lincoln Center engagement opens on Wednesday, June 10th at 7pm with The Ailey Spirit Gala benefit honoring the Ford Foundation.  Sponsored by FedEx Corporation, the benefit will raise vital funds to support scholarships for talented students of The Ailey School and Ailey's extensive Arts In Education & Community Programs.  Along with the world-renowned Alvin Ailey American Dance Theater, the one-night-only opening performance celebration will include appearances by the rising stars of Ailey II, gifted young dancers from The Ailey School, and blossoming students from AileyCamp.   A soirée on the promenade follows the performance and tickets are available online at alvinailey.org/ailey-spirit-gala or by calling 212-405-9031.
Exodus, a world premiere by bold hip-hop choreographer Rennie Harris being created especially for the engagement, will debut on Thursday, June 11th, along with a new production of Talley Beatty's Toccata.  The highly anticipated Exodus, set to gospel and house music along with poetic narration, explores the idea of "exodus" – from one's ignorance and conformity – as a necessary step toward enlightenment.   Known to mix hip hop with Shakespeare, poetry, and gospel music, Harris has been credited with introducing the African-American dance form to a worldwide audience and revolutionizing contemporary concert dance.  Toccata, crafted in 1960, is an episode from Talley Beatty's longer work Come and Get the Beauty of it Hot.  Described as "set in the streets of New York" and with music by Grammy Award-winner Lalo Schiffrin, the ballet incorporates nuances of classic and other dance styles in a jazz idiom.
The Wednesday, June 17th program will feature A Case of You, an emotional and sensual duet performed to Diana Krall's version of Joni Mitchell's "A Case of You"  from Artistic Director Emerita Judith Jamison's Reminiscin' (2005), and the company premiere of Robert Battle's No Longer Silent.   Powerful phrases stir the imagination with images of flight and fatigue, chaos and unity, and collectivity and individualism as dancers travel in military rows in No Longer Silent.  Performed to Erwin Schulhoff's percussive score "Ogelala," Robert Battle created it in 2007 for his alma mater, The Juilliard School, for a concert of choreography that brought to life long-forgotten scores by composers whose work the Nazis had banned.
Ailey's acclaimed dancers will perform a diverse repertory that includes encore performances of 2014-15 season premieres and new productions by Matthew Rushing, Christopher Wheeldon, Jacqulyn Buglisi, Hofesh Shechter, and Ulysses Dove.
The Associated Press asserted that "…the timing could hardly be more apt for Alvin Ailey American Dance Theater's new civil rights-themed piece" ODETTA, a 2014-15 season world premiere choreographed by renowned Ailey dancer Matthew Rushing.  The tribute is set to the musical repertoire of celebrated singer and civil rights activist Odetta Holmes, who was known as "the voice of the Civil Rights Movement" and anointed  "the queen of American folk music" by Martin Luther King, Jr.
Christopher Wheeldon's dreamlike After the Rain Pas de Deux – praised for its sublime simplicity and intricate partnering – was an instant hit at New York City Ballet in 2005.  Set to music by the Estonian composer Arvo Pärt, the sensual male-female pas de deux is revealed in a fresh light as the Ailey dancers make it their own.
Jacqulyn Buglisi's Suspended Women is a mesmerizing ensemble piece created in 2000, illuminating the challenges and strength of women across the ages.  Set to music by Maurice Ravel, with interpolations composed by Daniel Bernard Roumain, it is recognized as one of the signature works by this celebrated former Martha Graham dancer, choreographer and master teacher.
Created in 2006, Hofesh Shechter's acclaimed Uprising features seven men who bombard the stage with intensity in an exhilarating work set to a percussive score by the choreographer himself.  Utilizing a movement style that is primal and imbued with high-tension energy, the 39-year-old Israeli-born Shechter has risen to become one of Europe's most sought-after dance creators since his move to London in 2002.
In a new production of Ulysses Dove's Bad Blood, emotional passion and kinetic energy encapsulate the powerful yet extremely tender war between the sexes.  The work features music by Laurie Anderson and Peter Gabriel and was originally staged on Ailey in 1986.  It is the fourth of seven ballets mounted on the Company by Dove, who is is hailed as one of the most exciting choreographers to emerge in the latter half of the 20th century.
In addition to Alvin Ailey's must-see American classic Revelations, other works to be performed include repertory favorites Night Creature, Alvin Ailey's homage to the musical genius of eminent American composter Duke Ellington; the spiritually-charged work Grace by celebrated choreographer Ronald K. Brown; Chroma, a 2013 company premiere filled with layered, beautiful dancing and astonishing lifts by multi award-winning British choreographer Wayne McGregor; and Battle's own high-flying and humorous solo, Takademe.
A free question-and-answer session with Ailey's much-admired dancers will follow the inspiring finale of Revelations on the Family Matinee performances scheduled for Saturday, June 13th and 20th at 2pm.
Tickets starting at $25 can be purchased beginning April 13th at the David H. Koch Box Office, by phone at 212-496-0600, and online at www.alvinailey.org.  For further information about discounts for groups, students, and Ailey's tour performances, please visit www.alvinailey.org. Program schedule for engagements in New York, Paris, Johannesburg and Cape Town is detailed below.
Alvin Ailey American Dance Theater is currently on an 18-city coast-to-coast national tour that ends in the tri-state area on Mother's Day weekend from May 8 - 10 at the beautiful Prudential Hall of the New Jersey Performing Arts Center in Newark, where Ailey is the Principal Resident Affiliate.  For schedule and tickets, visit www.njpac.org.