ANIKAI Dance Theater presents Lilith on May 18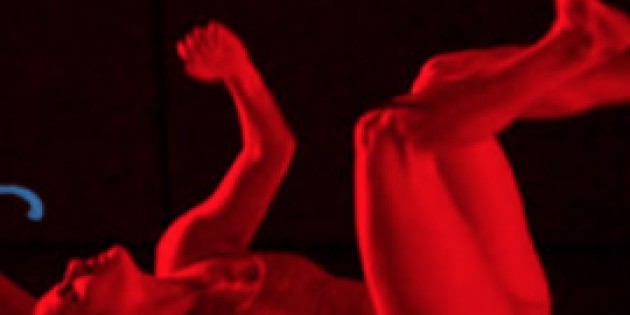 A Solo Performance by Wendy Jehlen
"Wendy Jehlen is a captivating choreographer, with sharp musical sensibilities, an affinity for the natural integration of modern and world dance styles, and a deep sensitivity to the connections between human body movements and moods."
-Backstage.com
"(Jehlen) devoted herself exclusively to her dance and succeeded brilliantly in her expression of desire, insecurity, pain, surprise, rage, and submission...the result stood on its own."
Saturday May 18, 8:30PM
Green Space Studio
37-24 24th St. Suite 301
Long Island City, NY 11101
Ph: 718-956-3037
Tickets: 7

Lilith - the first woman,
who rebelled against Adam
and fled paradise

Lilith
will be an envisioning of the character of Lilith from the Jewish tradition - the first woman, created as Adam's equal, who rebelled against Adam and ran away from the Garden of Eden. This character will be explored as a figure from ancient texts who has been re-envisioned and reclaimed in modern feminist Jewish thought.
The performance will view Lilith as an observer of history, dwelling outside of linear time, who relives her own creation, her fall/escape from Adam and Eden, her punishment (to have one hundred of her children die every day) and the injustice that led to it. At times, however, she will appear as a creatrix, a serpent, a winged creature, embodying the many ways that literature and art has viewed her through the ages, but reinterpreting these disparate images into one whole, complex being.
Lilith is inspired in part by the sculpture of Kiki Smith and the poetry of Keith Tornheim.
The creation of Lilith has been supported by the Ammerman Center for Arts and Technology, Boston University Jewish Cultural Endowment, Massachusetts Cultural Council, The Boston Foundation/Brother Thomas Fellowship, Cambridge Arts Council, Take Root at Green Space.
Wendy Jehlen, Artistic Director of ANIKAI Dance Theater, is a choreographer whose unique approach to movement incorporates elements of a wide range of dance styles including Bharata Natyam, Odissi and Kuchipudi, which she has studied for thirty years in India and the US; Capoeira, Kalaripayattu, West African dance, Butoh, and American and European Modern and Contemporary dance styles. Jehlen's emotionally powerful choreography has been performed throughout the United States, Europe, India and in Japan.
Jehlen has received funding and recognition for her choreography from the Artist Grants Program of the Massachusetts Cultural Council (2001, 2003),the Senior Performing Artist Fellowship program of the American Institute of Indian Studies (2001), the Ford Foundation/Arts International (1996), the Puffin Foundation (2001), the Tokyo American Center (2002), the National Endowment for the Arts(2005), the Fulbright program/United States Educational Foundation in India (2005-2006, the National School of Drama (2006, 2011), the Alliance Francaise de Madras (2006), Abhinaya (2011), the Indian Council for Cultural Relations (2011) and the Consulate General of Chennai (2011), among others.
Jehlen is a 2011-2012 Brother Thomas Fellow of the Boston Foundation, a 2012-2013 Choreography Fellow of the Massachusetts Cultural Council, a 2013 Creative Artist Fellow fo the American Institute of Indian Studies, a 2013 Boston Dance Alliance Retreat and Rehearsal Fellowship recipient and a recipient of a 2012-2013 Boston University Jewish Cultural Endowment grant.