ANIMAL: A New Dance Project by Julie Rothschild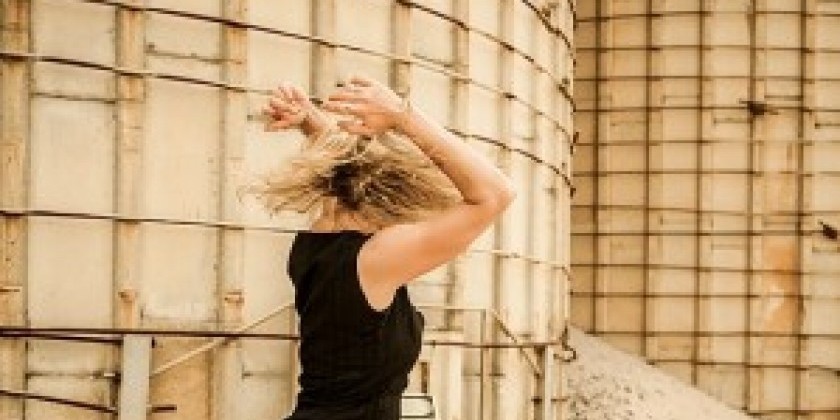 Made in Boulder. To be performed in Atlanta. Rehearsed online
ANIMAL: A New Dance Project by Julie Rothschild
Made in Boulder. To be performed in Atlanta. Rehearsed online.
September 20-22, 2013
7:30pm
327 Sisson Ave
Atlanta, GA
My name is Julie Rothschild and I have been making and performing dances for 30 years.
In making ANIMAL, I am bridging my work as an Alexander Technique Teacher and a Contemporary Dance Choreographer. This work is about exploring the process of losing and finding and reckoning with our animal instincts. Alexander Technique gives us a means through which to reconnect to ourselves, become more aware of how we relate and respond to our surroundings, and turn the volume on our senses up a notch or two. I believe that the live performance of ANIMAL will offer the same to our audience. My hope is that the audience members find something of themselves in what we are doing on stage. ANIMAL
ANIMAL has been a long time coming. While I have taken an intentional break from making, staging and producing dance for the stage, I have continued to make and post solos for a virtual audience - short dances that I am not attached to, that don't require marketing or selling tickets. It's been an effortless and affordable means to continue exploring movement and my creative process. ANIMAL comes at a time when I am personally ready to commit my energy to creating something for the stage with a group of extremely talented artists.
Skwhirlhaus, a new venue in Atlanta, recently put out a call for choreographers to open their inaugural season. Skwhirlhaus is a venue that I wish to support wholeheartedly. "Skwhirlhaus cultivates a cooperative sustainable environment where creative individuals gather to present work and experience community." I have spent most of my career in grassroots arts organizations and what they have built is such a gift. Skwhirlhaus
(my intention is not to plug my kickstarter campaign here but to give you all a look at my video which tells you more about what I'm up to with this project)
ANIMAL KICKSTARTER
The Cast of
ANIMAL
: Amanda Martin, Thomas Jay Clark, Rebecca Gose Enghauser, Juana Farafan, Kimberly Kleiber, MaryGrace Phillips, Lillian Mae Ransijn, John Gibson, with set and costume design by Zap McConnell, sound composition by Heather McIntosh.
Julie Rothschild has been making and performing dances for 30 years. She is an Alexander Technique Teacher and a Certified Personal Trainer. Julie has performed, directed, taught and lived throughout the US. Her dances have been staged in Colorado, Ohio, Kansas, Missouri, Maryland, D.C., Virginia, Georgia, Mexico and Ireland and she has presented Dance and Alexander Technique workshops throughout the US as well as in Spain, Switzerland, Ireland and Mexico. Julie currently lives in Boulder, Colorado with her husband and 2 sons. Her daily walks with her dog Olive are when and where her wildest ideas seem possible.
Thanks!
Julie Rothschild
ANIMAL dance project
premiering September 20-22, 2013 at Skwhirlhaus in Atlanta, Georgia
and
Alexander Technique Boulder
New Workshops beginning in September at The Dairy Center for the Arts in Boulder, Colorado