ANIMALINSIDE and THE ANGOLA PROJECT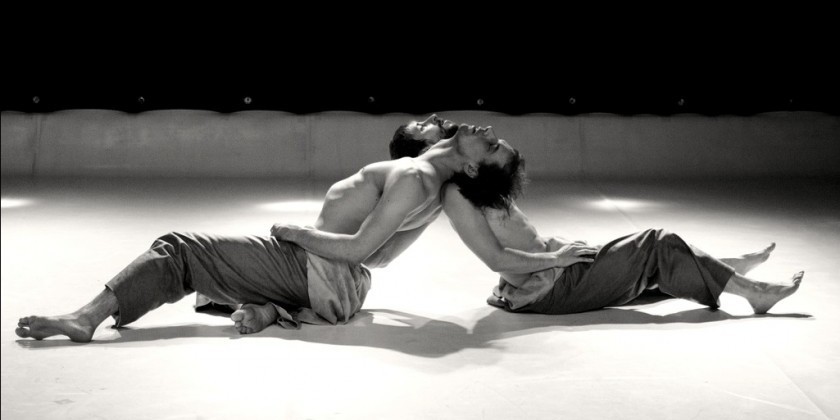 Company:
Palissimo
Jaro Vinarsky and Marek Mensik in ANIMALINSIDE, Photo © ZMURO

Two of Palissimo's collaborators and THE PAINTED BIRD Trilogy performers, 2013 Bessie Award winner Jaro Vinarsky and CABULA6's Jeremy Xido, will be presenting their newest work in New York City this January.
 
Jaro is bringing his dance work ANIMALINSIDE to LaMaMa for only two performances (Jan 12 and 13). Jeremy will be performing his ANGOLA PROJECT trilogy at The Invisible Dog Art Center as part of PS122's 2014 COIL Festival (Jan 14-17).
 
ANIMALINSIDE is a suite of poem-like stories, inspired by Laszlo Krasznahorkai's and Max Neumann's book of the same title. This work for two dancers is investigating the extreme states of a man's relationship to his own body, to another man, and to viewers. A Slovak Theatre Institute presentation in NYC.
Sun, Jan 12 and Mon, Jan 13, 2014
LaMaMa E.T.C./The Club
74A East 4th Street, NYC
RSVP for free pass
 
THE ANGOLA PROJECT is a trilogy of solo performances by Jeremy Xido, recounting the story behind the creation of his acclaimed documentary film DEATH METAL ANGOLA in the form of a personal travelogue.
Part of the COIL 2014 Festival.
Thu, Jan 14 thru Sun, Jan 17, 2014
The Invisible Dog Art Center
51 Bergen Street, Brooklyn, NY
Buy tickets
 
Hope to see you there!

Pavel Zustiak
Producing Artistic Director


(Donate)

All gifts are tax deductible as allowed by law. Please mail checks to:
Palissimo Inc., 875 West 181st Street, Suite 5H, New York, NY 10033 or charge it to a credit card using donate button above.
 
Palissimo. Art that moves.