ANNA SOKOLOW WAY - From the Horse's Mouth + Sokolow Theatre/Dance Ensemble‏
Company:
Sokolow Theatre/Dance Ensemble

ANNA SOKOLOW WAY
December 4-8 @ Theater at the 14th St. Y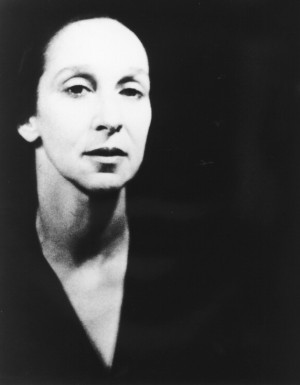 "She has influenced us all" - Choreographer, Jerome Robbins 
Anna's influence on theater, dance and music around the world is unparalled.  Please support our KICKSTARTER!
ONLY 3 DAYS TO GO.
 
The cast will include actors - Kevin Conroy of Batman fame; and dancers - including Paul Bloom who brought Anna to Israel to choreograph for Batsheva Dance Company; and musicians - Joel Thome, Grammy award winner, who started the Lyric Theater with Anna in 1969; and even the Chief of Neurosurgery at Beth Israel Medical Center, Allen Maniker!  Can't beat that.  Anna was an amazing woman, dancer, choreographer, teacher, taskmaster who had far reaching influence.
Anna Sokolow Way is a dual production of Sokolow Theatre Dance Ensemble and From the Horse's Mouth.
We need YOU to keep her legacy alive. Join our Kickstarter!
Tickets: 800-838-3006 ext. #1
www.brownpapertickets.com/event/474331
General admission: $30; Stu./Sr: $18
EXTRAORDINARY ACTORS & DANCERS 
PERFORM IN THIS NEW YORK PREMIERE! !
 
"I learned more about acting in her dance classes than I did with any of the acting teachers I studied under at Juilliard."
- Singer and actress, Patti LuPone
"Her class was amazing! If she saw a push up, she would say, 'what is that? I don't want to ever see a movement without an emotion attached to it!'"
- Actor, Kevin Kline
Rare video, live performance and narrative script covering Anna Sokolow's personal struggles and the creation of Theater Dance will be presented in Anna Sokolow Way, a duel production by Sokolow Theatre/Dance Ensemble and From the Horse's Mouth 
  
Anna choreographed for Broadway Theater (Street Scene, Camino Real, Candide and the original Hair). She taught at The Juilliard School in the dance and drama divisions, at HB Studio, the Actor's Studio and the American Theater Wing. Her work is in the repertories of the Joffrey Ballet, Alvin Ailey American Dance Theater, Royal Winnipeg Ballet (and more). She helped influence Israeli dance and had a lifelong association with the dance and theater arts in Mexico, and returned to both frequently as teacher and choreographer.
 
The Theater at the 14th Street Y
344 East 14th Street, NY NY  10003
(between 1st and 2nd Avenues)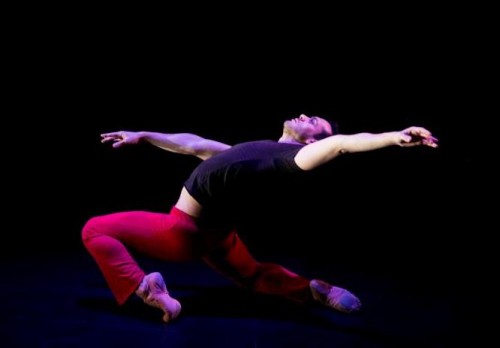 ANNA SOKOLOW WAY
GALA Performance
and Reception
FROM THE HORSE'S MOUTH 
and
SOKOLOW THEATRE/DANCE ENSEMBLE
with special guest artists!
FRIDAY, DECEMBER 6 @ 7:30PM
PROGRAM:
Wednesday, Dec. 4 - 8pm - Sokolow Theatre/Dance Ensemble
Thursday, Dec. 5 - 8pm - From the Horse's Mouth
Friday, Dec. 6 - 7:30pm - GALA
Saturday, Dec. 7 - 3pm - From The Horse's Mouth
Saturday, Dec. 7 - 8pm - Sokolow Theatre/Dance Ensemble
Sunday, Dec. 8 - 3pm - Sokolow Theatre/Dance Ensemble
Sunday, Dec. 8 - 7:30pm - From the Horse's Mouth
Tina Croll & Jamie Cunningham, Co-Directors
From the Horse's Mouth
www.horsesmouth.org 
information: tina@horsesmouth.org