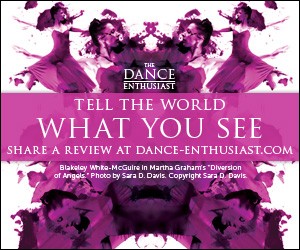 ANNOUNCING: Helix Queer Performance Network‏
Company:
Brooklyn Arts Exchange

BAX | Brooklyn Arts Exchange is proud to announce the launch of the
 
Helix Queer Performance Network  
 
The Helix Queer Performance Network is a collaboration between La MaMa Experimental Theater Club, BAX | Brooklyn Arts Exchange and the Hemispheric Institute of Performance & Politics, seeking to nurture emerging queer performers, unite diverse queer communities, and celebrate the legacy and lineage of queer performance in New York City.
Through educational initiatives, innovative stage productions and challenging public conversations that prioritize diversity across age, race, class and gender, Helix aims to foster an inter-generational, multi-racial, multi-gender performance community where artists can document a broad spectrum of queer experience in the context of a rich artistic history.
Each of Helix's three partner institutions hosts an HQPN flagship program, directed by performance artist Dan Fishback. With La MaMa, we present La MaMa's SQUIRTS, a series that showcases emerging performers, with guest appearances by legends of the queer performance world.  With BAX, we run NEEDING IT: Performance & Queer Community, an eight-week workshop, in which students create their own original pieces while studying the history of queer performance in NYC.  And with the Hemispheric Institute, we curate an ongoing series of Long Table discussions using Lois Weaver's template of informal conversation to generate dynamic new ideas to improve our communities, and to answer the perennial question, "What does queer performance want?"
For more information, visit helixqpn.tumblr.com.