ARCH BALLET seeks Events + Social Media Interns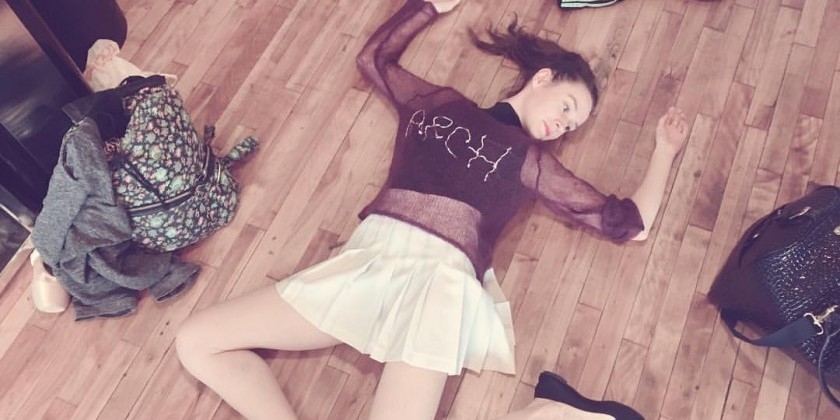 Company:
Arch Contemporary Ballet
LOOKING FOR IMMEDIATE PLACEMENT FOR EVENTS - WE ARE LOOKING FOR IMMEDIATE PLACEMENT
Email resume and availability for start date - end date/ length of internship/ and hour commitment you would be able to do during your term. We will respond with acceptance within 3 days. We have four sectors Arts Admin, Fundraising, Events, or Social Media. Please label clearly which you are applying for. Email to arch.ensemble@live.com
Arch Contemporary Ballet interns are responsible for completing a 3-6 month term with 8-32 hours a week. Interns are asked to work remotely and/or in person with Artistic Director, Sheena Annalise based on commitment set forth in advance upon acceptance into the program. Specified work hours are based upon interns schedule determined before internship agreement is signed.
 
EVENT PLANNING
An immersive internship where interns can gain experience in spear heading event planning and fundraising events with patrons, the community, and to the public. Interns will gain experience in creating events from start to finish, research, and the ins and outs of event planning.
Internship duties:
Venue research, selection, and communication
Creating unique event ideas for young patron events, Autism friendly events, and community events benefiting Arch Contemporary Ballet
Organizing the event from start to finish
Invitation lists, guest lists, and reaching out to communities to attend
Promotional materials, advertising, putting up posters
Researching and contacting donors for your specific events
SOCIAL MEDIA/MARKETING
Social media is an expanding marketing tool for millennials and we strive to be at the forefront of these tools. Interns will be able to spear head their own social media campaigns and initiatives to bring awareness to ACB and the programs they support.
Internship duties:
Creating campaigns and marketing initiatives for ACB and Arch for Autism
Posting daily to social media platforms: Facebook, Instagram, and Twitter
Creating marketing materials such as e-mail invitations, photos/graphics for social media, and social media page designs
Assisting in streamlining social media platforms and message of ACB and Arch for Autism
Tracking analytics across platforms including user reach, improvement in following, and audience reports
Communicate with other branding across platforms to bring awareness to ACB.
 
As an ACB intern you will receive free company class during the dancer's rehearsals for the duration of your internship if you would like, and a letter of recommendation at the end of your term based on your performance as an ACB intern.
ARCH CONTEMPORARY BALLET OFFICES
Arch Contemporary Ballet is a young company and our office is ran out of Artistic Director, Sheena Annalise's home. You will be working directly with her during your office hours. There may be hours where some interns will be asked to meet at our rehearsal site or photoshoot site instead, which will be given with advance notice when your schedule is set up.
ACB Interns must provide their own laptop for their internship.
8 hour shifts are given a 1 hour lunch break, 4 hour shifts will not be given a break but are welcome to bring snacks, food, etc.. You are welcome to bring your lunch if you would like there is a full kitchen available for your use. There are several restaurants/take out establishments nearby as well.
We foster a community environment where our interns gain the most knowledge and real life experience and possible.
Subway Lines : 2,3 at 135th St. or B,C at 135th ST.