ASHFORD, CT: WildFire Spinning Arts Retreat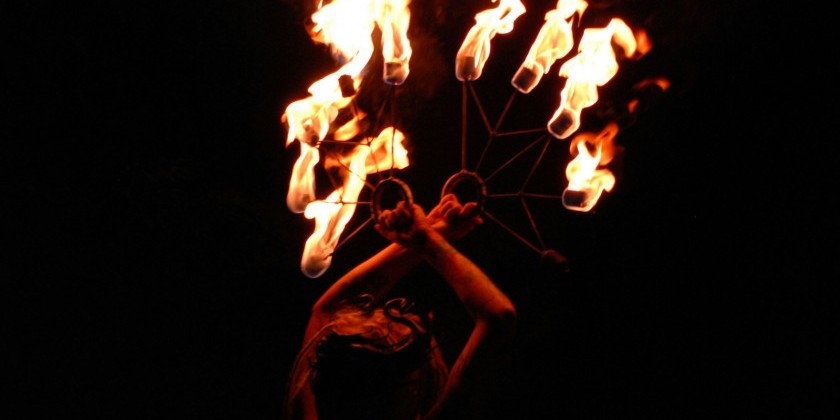 Company:
The Spinning Arts Foundation
Learn the art of Prop Manipulation and Fire Dance at this long weekend retreat!
WildFire offers a diverse selection of over 100 classes on prop manipulation techniques in hoop, staff, sword, poi, and more, as well as dance, fire safety, business, performance... and so much more. 
Gates open Friday at 3pm, classes are all day Saturday and Sunday, gates close Monday at 2pm. Tickets are only $130 - price includes all classes, your own safety blanket, three meals a day, hot showers, your gift of volunteering some time to allow the price to stay this low, and tents/cabins if needed!
Situated on a picturesque CT campground, you will enjoy this "camping" style retreat, where all meals and hot showers are provided. WildFire is the perfect spot for you to share, grow, discover, and learn with our spinning and fire arts community. 

With a "participation-based" philosophy, this event is not open to the public or non-spinning artist, though beginners are very welcome.