AUDITION for Alison Cook Beatty Dance! While taking a MODERN PARTNERING & REPERTOIRE WORKSHOP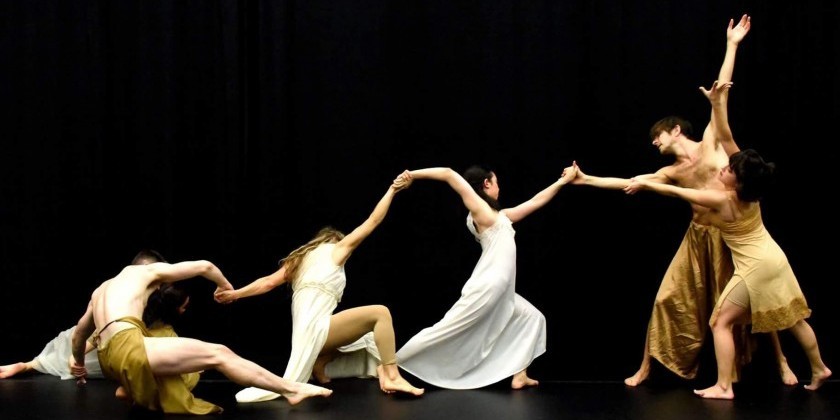 Company:
Alison Cook Beatty Dance
Partnering is a technique in and of itself. Learn the tools, intelligent and anatomical ways of approaching partnering work with YOUR body, and another's in this 2-day workshop. The 2-hour class will begin with a Dynamic flowing warmup infusing "Core Synergy" exercises Alison has developed to increase core strength incorporated into a "Taylor based" center warmup. The importance of cross training for the dancer will be emphasized and tools shared. The class will progress with traveling passes across the floor and begin to work with guided contact improv. The practice of taking and giving weight, lifts and falls based on three principals: leaning against each other and leaning away from each other (equal balance of gravity), pushing & following (different weight), taking off the pressure to arrive in lifts or falls. We will develop a physical connection with a watchfulness to one as well as several partners. The last part of the class will be working on specific choreographed partnering movements from the repertoire of Alison Cook Beatty Dance. Phrase material will be taught and worked on in class to have the dancers work through transitions and musicality in and out of more complex partnering work. Please note that this workshop is an exploratory lab and safe place for all that enter. Trust and respect are an absolute requirement. 

AUDITION:

Alison Cook Beatty Dance, a modern dance company, seeks one new Company member for their 2018-2019 season and ongoing work. We are open to hiring either a man or a woman. Dancers who register and attend one or both of the workshops (Sunday, October 21st, 2:30 PM- 4:30 PM and November 25th, 2:30 PM- 4:30 PM) will be considered for the position. 

Please bring a hard copy of your resume and headshot to the workshop. Kneepads are suggested for floorwork. It is strongly advised that you pre-register. 

Rehearsals are paid hourly, and performance fees are paid per performance. Note: The Company rehearses Tuesdays, 9:00 AM -12 PM and Fridays, 9:00 AM -11:00 AM. Please do not audition if these rehearsal times do not fit your schedule. Dancers are welcome to sign up for the class/workshop and opt out of the audition. 


Workshop Fees
Full Two Day Workshop: $40
Pre-Reg Single Class: $22
Drop- In Single Class: $25
Special Drop-In Single Class Buddy Rate: $22 each*
*Register at the door with a friend and receive a discounted rate.