Advanced Summer Dance Intensive Auditions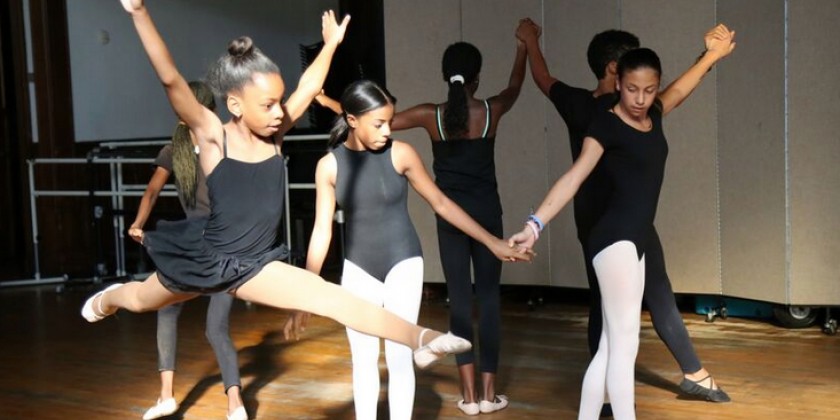 Company:
The School at Dance wave
Advanced Summer Dance Intensive Auditions

To sign up for an audition time, send an email at school@dancewave.org or call 718-522-4696
 
A limited number of partial scholarships are available to dancers who qualify. In order to be considered for a scholarship all applicants must reserve a spot by emailing rsvp@dancewave.org.  Families must also bring their 2013 tax return for to the audition.

Auditions are structured like a regular modern dance class in which the Dancewave staff will observe auditionees. The goal of this audition is to see both how you move and who you are. Please arrive 15 minutes early (be mindful of weekend train schedules).

How To Apply:
For company and ensemble placement auditions: email rsvp@dancewave.org

For Dancewave scholarships:
1) RSVP and attend a scholarship audition.
2) Fax or bring a parent/guardian's most recent tax return to the audition.
3) Fill out the Scholarship Audition Form prior to your audition date. This form will be emailed to you after reserving your audition spot.


The Step Up Scholarship Initiative:
We believe every child who demonstrates a strong inclination to perform earns the opportunity to explore and develop their talent in our nurturing and challenging programs. Towards that end, Dancewave provides financial assistance to students committed to improving their lives through dance. The Step Up Scholarship Initiative strives to promote diversity and equality in the arts, as well as develop the next generation of talented young artists. Please note that Dancewave does not provide full scholarships.

Dancewave awarded a record-breaking 51 scholarships totaling over $51,600 in Fall 2012.

Dancewave is grateful for the support of the following donors who are committed to furthering the education of the next generation of Brooklyn artists:
The Edward and Sally Van Lier Fund, New York Community Trust for providing five full scholarships for Dancewave's most dedicated young dancers in the Dancewave Company Program.

The Nicholas George Kotsonis Memorial Dance Scholarship, Nicholas Kotsonis (Kotsonis Management) for providing a full scholarship for one deserving Dancewave Company member.