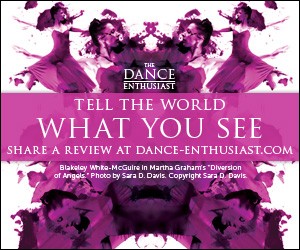 Ailey Offers Twice the Inspiration with the Return of "Ticket to Dance" - Redeem Your Ticket Stub for a FREE Class
Company:
Alvin Ailey American Dance Theater
[Alvin Ailey American Dance Theater performing Revelations, photo by Gert Krautbauer]
Ailey Offers Twice the Inspiration with the Return of "Ticket to Dance" in Conjunction with
Alvin Ailey American Dance Theater's Lincoln Center Season June 10 – 21
Redeem Your Performance Ticket Stub for a FREE Class at the Ailey Extension, Including the All-New
Kukuwa® African Dance Workout!
(New York) May 27, 2015—Alvin Ailey American Dance Theater performances inspire audiences around the world, and New Yorkers have a unique opportunity to join in the dance. The Ailey Extension and Alvin Ailey American Dance Theater announce the return of "Ticket to Dance" in conjunction with Ailey's Lincoln Center season June 10—21. "Ticket to Dance" welcomes audience members to try their first Ailey Extension class FREE with the presentation of a performance ticket stub (returning students receive a free class with the purchase of a 10-class card). Currently celebrating its 10th Anniversary, the Ailey Extension offers over 80 classes for students of all levels in 25 different techniques, including Horton – the dance technique featured in classics like Ailey's must-see Revelations, which will be performed during the Company's Lincoln Center season.
The acclaimed Ailey dancers will perform a diverse repertory at Lincoln Center's David H. Koch Theater, with highlights including the world premiere of hip-hop choreographer Rennie Harris' Exodus; the Company premiere of artistic director Robert Battle's No Longer Silent, which brings to life a score by Erwin Schulhoff, whose work was silenced by the Nazis; new productions of Talley Beatty's Toccata and Judith Jamison's sensual A Case of You duet from Reminiscin', with music by Diana Krall; and Matthew Rushing's tribute to "the voice of the Civil Rights Movement," ODETTA. 
These magical performances are sure to inspire audiences to head straight from the theater to the beautiful Ailey Studios at the Joan Weill Center for Dance – home to the incomparable Ailey dancers. Ailey Extension classes are for people of all backgrounds and fitness levels, and include Zumba, Hip-Hop, Ailey Barre, West African dance with live drumming, and more. This summer the program welcomes several new classes, including Outdoor Ashtanga Yoga, Beginner Tap, and brand new to the Ailey Extension, Kukuwa® African Dance Workout with Cassandra Nuamah, a cardio journey through the continent of Africa.
Let Ailey's powerful performances move you to dance this season! For more information on Alvin Ailey American Dance Theater's performances, visit alvinailey.org. For the complete class schedule, visit aileyextension.com
NEW ADULT CLASSES IN JUNE
Beginner Tap with Marshall Davis, Jr.
Tuesdays, June 2 – August 25, 6:00pm – 7:30pm
Lunchtime Zumba with Karen Arceneaux
Tuesdays & Thursdays, June 2 – 23, 12:30pm – 1:30pm
West African with Nima Camara
Tuesdays, 6:00pm – 7:30pm
Kukuwa® African Dance Workout with Cassandra Nuamah
Wednesdays, June 3 – August 26, 6:30pm – 7:30pm
Outdoor Ashtanga Yoga with Irini Res
Thursdays, June 4 – September 3, 6:00pm – 7:00pm
Contemporary with Dionna Prigdeon
Saturdays: June 6 – August 29, 1:30pm – 3:00pm
Intro to Ballet with Dawn Hillen
Saturdays, June 6 – August 28, 11:00am – 12:00pm
Afro Flow Yoga with Pilin Anice
Sundays, June 7 – August 30, 2:30pm – 4:00pm
For more information on group visits or to schedule your trip, visit the group visits page here.