Amadi Washington & Sam Pratt || The Playground NYC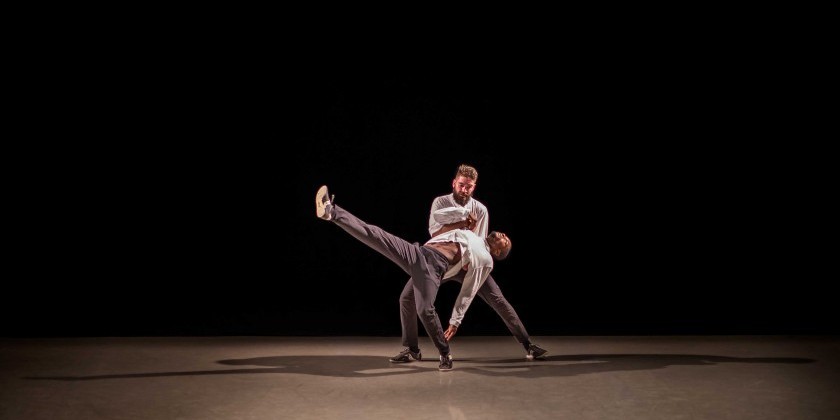 Company:
THE PLAYGROUND NYC
Amadi Washington & Sam Pratt
Neighborhood Outdoor Meetups
Tuesday, 07/20 || 4:00-5:30PM
Chelsea, New York  NY
Register at Gibney and receive additional details. 
Cost: $6
Gibney Dance: Agnes Varis Performing Arts Center, 280 Broadway, NYC
Entrance 53A Chambers Street
The Playground NYC allows dancers to experience various choreographic styles and ideas, engage with a new community of dancers, and gather resourceful information and inspiration from the array of choreographers involved. In turn, established choreographers are paid for their creative investigations, are given free space to explore new movement with professional dancers, and are provided with the opportunity to establish relationships with new dancers and fellow choreographers.  
Class Description:
Through the personal dynamics of our relationship we address the larger political landscape of our upbringing, struggling to show a reality of violence while communicating a necessity for empathy. Hip Hop & African dance languages are the foundation of our technique.  The rhythms of these techniques inform the way we energetically confront contemporary dance & theatre. We'll warm up, investigate an improvisational score, and tackle a phrase. Class will be on concrete. Bring shoes. 
Bio:
Baye & Asa is a company creating movement art projects directed by Amadi 'Baye' Washington & Sam 'Asa' Pratt.  We grew up together in New York City, and that shared educational history is the mother of our work. We've presented our stage work and film work internationally.  Individually we've performed with Akram Khan Company, Punchdrunk's Sleep No More, Abraham in Motion, David Dorfman Dance, Gallim, Kate Weare Company, and The Francesca Harper Project. 
@bayeandasa