Amanda Selwyn Dance Theatre: Five Minutes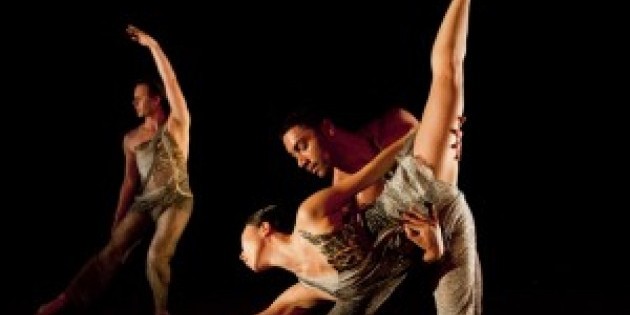 Company:
Amanda Selwyn Dance Theatre
Amanda Selwyn Dance Theatre presents the company's eleventh annual season, featuring the World Premiere of Five Minutes from June 23-25, 2011 at 7:30pm at Dance Theater Workshop, 219 W. 19th Street, NYC. Tickets are 0 (5 for DTW members, students, and seniors) and are available at www.dtw.org or by phone at (212) 924-0077.
An evening-length work, Five Minutes will take audiences through a series of contrasting emotional and physical paradigms set in five minute intervals. The piece will ask: What does it mean to wait for five minutes? To fill five minutes? How is time measured differently by our experiences and expectations? The movements will speak to these questions in extended limbs, physical risk, desire, energy, release, touch, and balance.
"The choreography [in Five Minutes] will seek out spontaneous discoveries, raw and uninterrupted, to let movement flow from momentum and physical sensation. The work will include an oversized clock that will re-set every five minutes. As the clock runs down, the movement will build within each specific environment. When the clock goes to zero, the world on-stage will renew itself into a different place and time," said Amanda Selwyn, artistic director of Amanda Selwyn Dance Theatre.
Dancers: Jenny Gillan, Ashleigh Gurtler, Joori Jung, Louie Marin, Francisco Silvino, Robert J. Vail
Sound Design for Five Minutes is by Joel Wilhelmi. Costume Design is by Anna-Alisa Belous. Lighting Design is by Dan Ozminkowski. Projection Design is by C. Andrew Bauer. Scenic Design is by Tom Gleeson. Stage Manger: Tiffany Tabatchnick.