Amherst, MA: Bridgman|Packer Dance presents "TRUCK" at UMass Amherst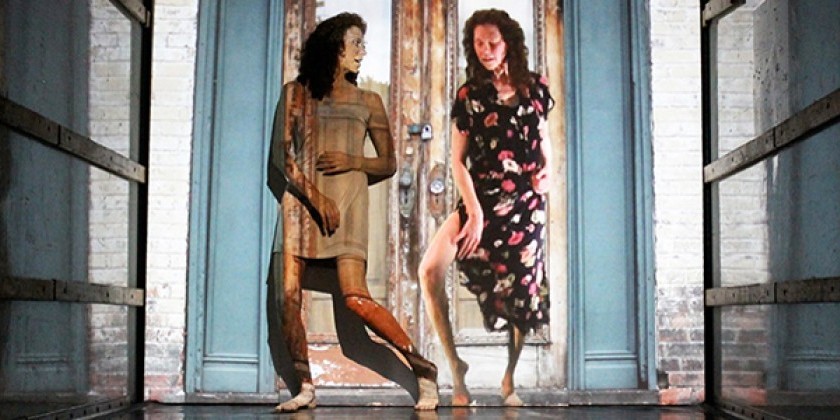 Company:
Bridgman | Packer Dance
October 1-3, 2015
UMass Amherst (Amherst, MA)
Performances of TRUCK

Presented by the UMASS Amherst Fine Arts Center, there will be performances of TRUCK at three different sites:

Thursday, October 1, Art in the Orchard, Park Hill Orchard, Easthampton, MA at 7 p.m., 7:30 p.m., 8 p.m.|
UMass Campus, Southwest Residential Area at 10:15 p.m., 10:40 p.m., 11:05 p.m.|

Friday, October 2 Gallery Walk, Brattleboro, VT at 7 p.m., 7:25 p.m., 7:50 p.m., 8:15 p.m.|
Due to sightlines, capacity is limited to 100 people per showing. Arrive early to avoid disappointment!

Bridgman | Packer Dance's highly visual and visceral work intertwines live performance and video technology, creating a magically populated stage where image and reality collide. Truck is performed inside a 17-foot U-Haul box truck with the audience viewing from the outside creating a reimagined space that dynamically combines choreography, video, sound design and music. Join us at Art in the Orchard in Easthampton, the Brattleboro Gallery Walk, or on the UMass Campus for an altogether different performance experience. "Witty, sexy, and surreal." –The New Yorker.

All performances free and open to the public.