Announcing Nimbus Dance Works' 2014-15 Company Dancers!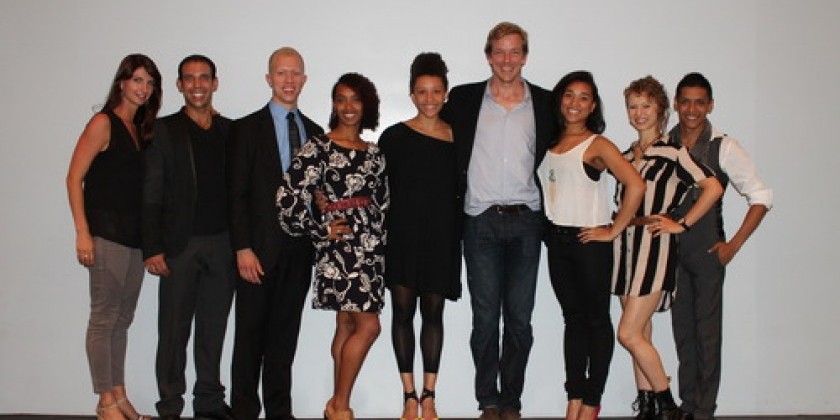 Company:
Nimbus Dance Works
Marina Bilterijst  •  Justin Perez  •  Scott Willits  
Raven Blue  •  Myssi Robinson  •  Samuel Pott, Artistic Director
Harumi Elders  •  Morgan Hurst  •  JP Flores
(Missing from photo: PeiJu Chien-Pott, Lara Spence, Robert Lewis)

Nimbus' 2014-15 company of dancers hails from all over the world: including Holland, South Africa, Taiwan, Mexico and from throughout the United States. The company dancers were trained at some of the world's finest dance academies including: Taipei National University of the Arts, Codarts Rotterdam, SUNY Purchase, Alvin Ailey School, New World School of the Arts and New Jersey's own Rutgers University.

Says Artistic Director Samuel Pott: "We are very proud of the artistic and group chemistry that the Nimbus dancers have fostered over the last year. It takes a special artist to arrive at the level of artistic and technical excellence that our dancers do and simultaneously maintain the humility and commitment to service and community that are the hallmarks of our organization's work. I couldn't ask for a better group of artists to work with and we can't wait to get this group onstage in front of our audiences!"