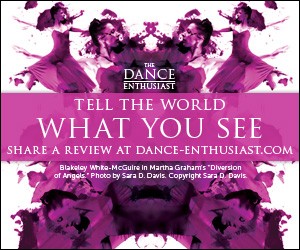 Announcing the 2013-2014 Studio Series Artists‏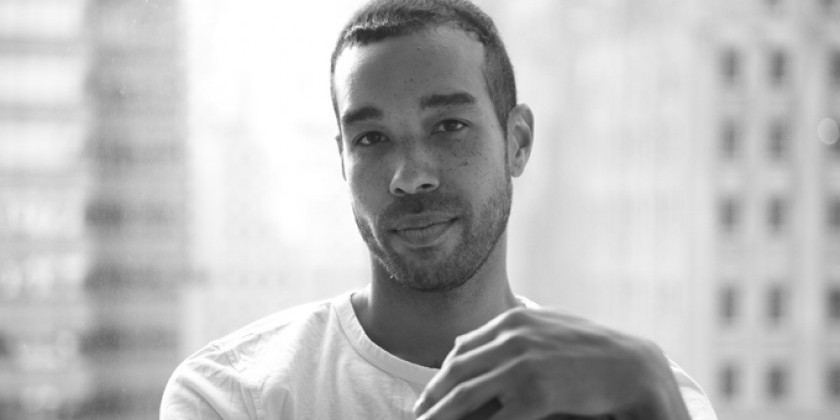 Company:
NEW YORK LIVE ARTS
NEW YORK LIVE ARTS
announces
the 2013-2014
Studio Series artists
Series runs from October 4, 2013 to May 24, 2014
New York, NY, September 26, 2013 – New York Live Arts today announced the artists of the 2013-2014 Studio Series, Live Arts' creative residency program which serves as a research laboratory for physical explorations and new movement investigations. The 2013-2014 Studio Series artists include (in chronological order): Elena Demyanenko and Dai Jian, Cynthia Hopkins (in partnership with the Watermill Center), Sam Kim, Mariana Valencia, Saúl Ulerio, Jon Kinzel, Cori Olinghouse, Rashaun Mitchell and Jimena Paz.
Created in 2005 by Dance Theater Workshop and continued by New York Live Arts, the Studio Series residency program uses a strong focus on creative process to encourage artist's examinations of movement-based art. Each Studio Series artist receives a commission, 100 hours of creative residency time and is invited to conduct two informal showings. These in-process showings create a framework for the artist to share ideas with an audience in the intimate working space of the studio. Each year, a select number of mid-career artists are given a Studio Series residency as part of a one- to two-year program of support, leading up to a commission and season presentation. Studio Series artists are curated by Artistic Director Carla Peterson in conjunction with Benjamin Kimitch, Producing Associate/Assistant to the Artistic Director, and Marya Wethers, former Studio Series Program Manager (current International Project Director).
"We are very proud to support this year's Studio Series artists," says Kimitch. "The Studio Series has a deeply embedded relationship with Live Arts' artistic mission, and I'm pleased the program continues to provide a creative home for a distinctive range of both mid-career and emerging dance-makers, while creating new partnerships and expanded levels of support. This season, a number of the commissions on our stage will be the result of past and current Studio Series residency support."
Past Studio Series artists have included but are not limited to: luciana achugar, Vanessa Anspaugh, Souleymane Badolo, Kimberly Bartosik, Sidra Bell, Regie Cabico, Nora Chipaumire, Hilary Clark, Rebecca Davis, Walter Dundervill, Ursula Eagly, devynn emory, Beth Gill, Natalie Green, Lance Gries, Joanna Kotze, Joyce S. Lim, Legendary House of Ninja, Paige Martin, Juliana May, Johari Mayfield, Mina Nishimura, Okwui Okpokwasili, Will Rawls, Regina Rocke, Jill Sigman, RoseAnne Spradlin, David Thomson, Larissa Velez, Gwen Welliver, Arturo Vidich and many more.
Studio Series is supported, in part, by the National Endowment for the Arts, the New York City Department of Cultural Affairs, The Jerome Foundation and the Foundation for Contemporary Art.
Studio Series work-in-process showings will take place on numerous Fridays and Saturdays from October 4, 2013 to May 24, 2014 at 6pm, in New York Live Arts' studios. (Please see listing info below for complete details.) Tickets are $5. There will be free in-process talks after each showing with an array of moderators. Tickets are available online at tickets.newyorklivearts.org, by phone at 212-924-0077 and in person at the box office. Box office hours are Monday to Friday from 1 to 9pm, and Saturday and Sunday from 12 to 8pm. New York Live Arts is located at 219 West 19th Street between 7th and 8th Avenues. There will be no late seating.
*** Studio Series work-in-process showings are not open for review. *** 
Listing info:
Studio Series: Oct 4, 2013 – May 24, 2014
Tickets: $5
T: 212-924-0077 | www.newyorklivearts.org
219 W 19th Street, New York, NY 10011
Box Office hours:
Monday-Friday 1 - 9pm | Saturday-Sunday 12 - 8pm
Elena Demyanenko & Dai Jian:
Fri, Oct 4 & Sat, Oct 5, 2013, at 6pm
Cynthia Hopkins:
Sat, Dec 7, at The Watermill Center
Sam Kim:
Fri, Jan 31 & Sat, Feb 1, 2014, at 6pm
Mariana Valencia:
Fri, Mar 21 & Sat, Mar 22, 2014, at 6pm
Saul Ulerio:
Fri, Apr 4 & Sat, Apr 5, 2014, at 6pm
Jon Kinzel:
Fri, Apr 18 & Sat, Apr 19, 2014, at 6pm
Cori Olinghouse:
Fri, May 2 & Sat, May 3, 2014, at 6pm
Rashaun Mitchell:
Fri, May 9 & Sat, May 10, 2014, at 6pm
Jimena Paz:
Fri, May 23 & Sat, May 24, 2014, at 6pm