Applications for NEW WAVES! AYITI due 4 April 2014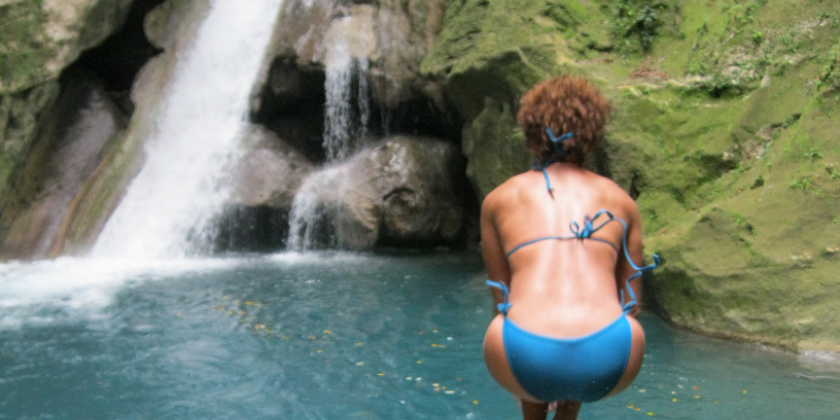 Company:
MGMT ARTS, INC.
2 weeks of dance in Jacmel & Port-au-Prince, Haiti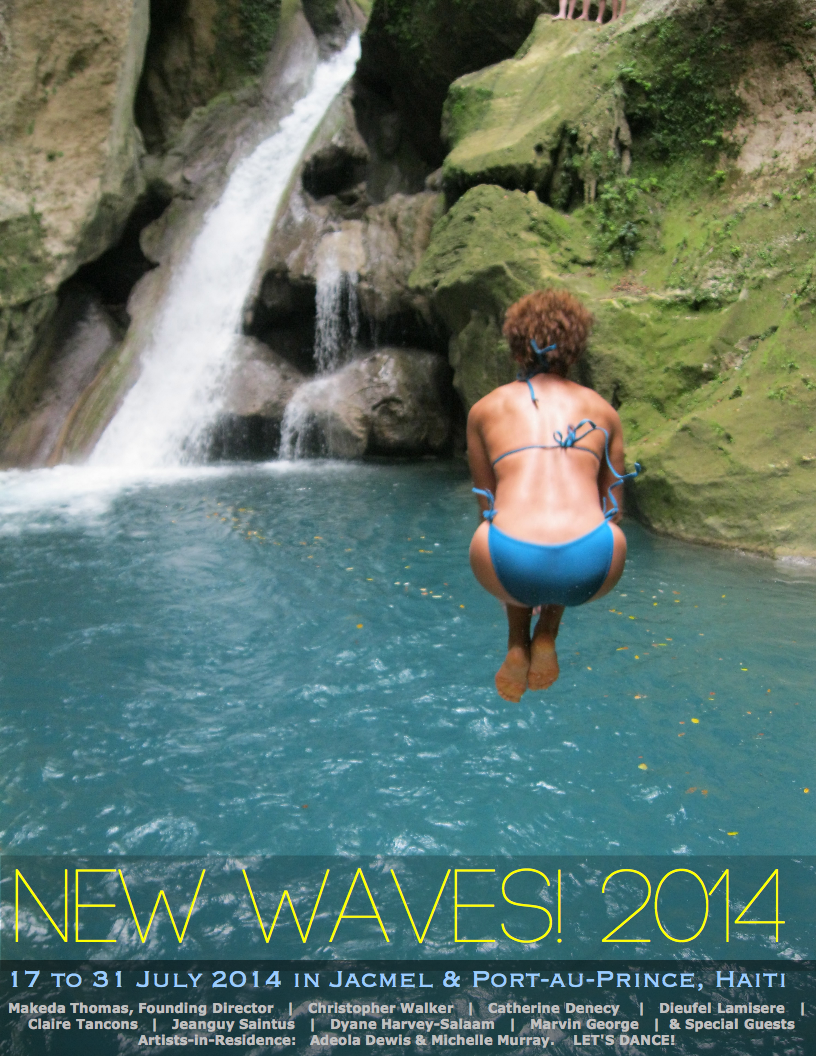 APPLICATIONS DUE 4 APRIL 2014!
NEW WAVES! 2014 - AYITI gathers dance artists and scholars from all around the world in Haiti. This joint program and collaboration was created to invoke the Institute's commitment to movement, dance and performance throughout the Caribbean. From 17 to 31 July 2014, 50 participants will engage intensive classes and workshops, build community, and experience the unique cultural landscape of Haiti. Courses and workshops will be held in Jacmel and Port-au-Prince.

In addition to Jeanguy Saintus, Haitian contemporary dance artist, the internationally renowned faculty and guests will include Makeda Thomas (Trinidad & Tobago/Contemporary Dance), Christopher Walker (Jamaica/Caribbean Dance), Catherine Denecy (Guadeloupe/Performance), Dieufel Lamisere (Haiti/Folkloric Dance), Marvin George (Trinidad & Tobago/JOUVAY AYITI), and Dyane Harvey-Salaam (USA/Repertory). Claire Tancons (Guadeloupe/Performance Theory) is the 2014 Scholar-in-Residence. 

Special Guests include Lowell Fiet, (Puerto Rico/Mas Workshop), New Orleans dance artist, Michelle Gibson; and Artists-in-Residence, Adeola Dewis and Michelle Murray.
See New Waves! 2014 Faculty Bios
See New Waves! 2014 Course Offerings
See Artist-in-Residence Bios
See Schedule Overview
           
New Waves! 2014 - AYITI will be accommodated at the Hotel Oloffson, offering participants secure living steeped in rich history in central Port-au-Prince. In Jacmel, the artistic capital of Haiti, and from the historical Hotel Florita, Scholar-in-Residence Claire Tancons will lead the Roundtable Series with esteemed Haitian guest artists. Affiliate events include the three-day Kanaval des Fleurs (Carnival of Flowers) in Port-au-Prince.

HOW TO APPLY
Applications are due 4 April 2014. Complete the ONLINE APPLICATION here. You'll be required to upload a recent CV (curriculum vitae) and MAKE A DEPOSIT via PayPal. The Institute does not require an audition for New Waves!
> APPLICATION & Guidelines for New Waves! 2014 (AYITI)

FEES*
The cost for full participation is $2,200* USD which includes tuition & fees, accommodation, local transportation and all meals. The fee for CARICOM NATIONALS is $1,100 USD.

*New Waves! Alumni receive an automatic 20% deduction.

FAQs
Find answers to the most frequently asked questions here: http://makedathomas.org/institute.faqs. 

Feel free to contact us via email at newwavesinstitute@gmail.com with additional questions regarding the application process.
 
Copyright © 2014 MGMT ARTS, INC., All rights reserved.
You are receiving this email because you signed up for our mailing list, took a class or workshop, enjoyed a performance, participated in a discussion OR through a program partnership. If you'd like to stop receiving these emails, please unsubscribe. Thank you!

Our mailing address is:
MGMT ARTS, INC.
1647 Brooklyn Avenue
Brooklyn, NY 11210