Applications for the 10th Anniversary REVERBdance Festival are now Open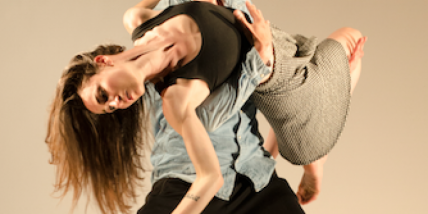 Company:
REVERB dance
      Now in it's 10th year, applications for the 10th Anniversary REVERBdance Festival are now available on our website: www.REVERBdance.org or click here
      The REVERBdance Festival: November 6th, 7th & 8th at the 225 seat Baruch Performing Arts Center, NYC / Curated by Kate Griffler and Bradley Shelver
AWARDS: 
      -$1000 REVERB Award based on audience vote
      -The Steps Beyond Commission for the Steps Repertory Ensemle
      -The Steps on Broadway Dancer Award
To read the Broadway World review of last year's festival: click here
DESCRIPTION:
      The REVERBdance Festival provides seasoned and emerging contemporary dance artists including dance theater choreographers, individual performers and dance companies with high-quality professional productions, educational workshops, and exposure. Choreographers have the opportunity to present their work not only to new audiences, but to other curators, producers, and managers, and our festivals, showcases, and studio-theater productions have forged new participant partnerships resulting in the creation of ambitious new works.
      REVERBdance, a non profit organization has the mission to provide domestic and international contemporary dance artists an array of performance opportunities from our professionally produced and highly curated dance festival, to our in-studio performance showcases, in order to foster new choreographic voices. REVERBdance promotes artistic professional development thru our funded commissions, teaching opportunities and community outreach programs.
      Our 10-year history features a very successful track record of producing dance festivals in New York City. Over 100 choreographers along with hundreds of dancers have presented work and performed with REVERBdance. We have served over 7,000 audience members and have partnered with prestigious institutions including Purchase College: SUNY, Steps Beyond, Steps on Broadway and The Price Of Silence Theater Company. With a focus on promoting choreographic achievement, we have awarded more than $10,000 to choreographers and dancers alike. Recently, the 2014 REVERBdance Festival as well as the REVERBdance Echoes Tour to Boston proved to be another great success with the addition of new partnerships, sponsorships, and new awards.
      REVERBdance is unique in our approach to developing an aesthetically pleasing and thrilling experience for audiences through artistic curation. We spend several months hand-selecting participants whose work can stand alone but also offers an enriched festival experience. We seek highly conceptual and well-rehearsed works to ensure quality and we keep a steady focus on reception to ensure dance productions that will profoundly affect the audience.