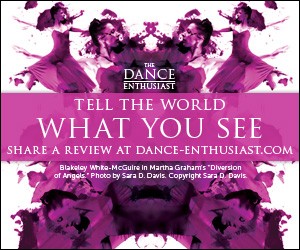 Apply now for the 2017 PLUNGE: Performance-based Seminar Program for International F-1 Students
Company:
PLUNGE: Performance-based Seminar Program for International F-1 Students
PLUNGE: Performance-based Seminar Program for International F-1 Students

PLUNGE is a weekly seminar course that uses Dance Theater principles to deliver material and performance strategies to enhance each individual dance artist's abilities.
• The first portion of class will focus on preparing the performing body through exercises focused on the musculoskeletal system, mind-body connection, and self-care. 
By adopting yoga philosophies, the class draws in keen body awareness, flexibility, strength, power, and balance.
• The second portion of class will explore theatrical and movement strategies to build choreography that will be performed at the end of each 3-month seminar cycle. Some of the performance elements include:
• Theater improvisation to enhance emotional & mental awareness, while exploring character development & igniting the imagination
• Movement improvisation to enhance physical awareness, movement vocabulary, & personal artistry
• Contemporary dance Choreography
• Hyper-physical complex phrase-work
• Floor-work sequences
• Contemporary partnering
• Length of program: 6 months. Program start date: the first day of each month all year round

Seminar classes each week:
• 2 hours voice work 
• 4 hours performance workshop classes
Plus your choice of 8 classes from the Peridance Open Class Schedule:
• Choose from different levels of ballet, modern, contemporary, heels,
hip- hop, street styles, tap, Jazz/theater, Barre à Terre, Gyrokinesis,
African based dance & Samurai Sword Fight!
• Informal studio performances at the end of every 3-month cycle
Schedule:
Voice Training
Aubrey Johnson
Tuesdays: 8:00 am - 10:00 am

Plunge Seminar
Mathew James
Thursdays: 8:00 am - 10:00 am

Plunge Seminar
Mathew James
Sundays: 11:00 am - 1:00 pm
Tuition: $3600 for the entire 6 months of study.

For more information, contact 
Isabel Eisen, International Programs Coordinator 
international@peridance.com