Contribute
Your support helps us cover dance in New York City and beyond! Donate now.
Apply to 2015 UBW Summer Leadership Institute | Jul 24 - Aug 2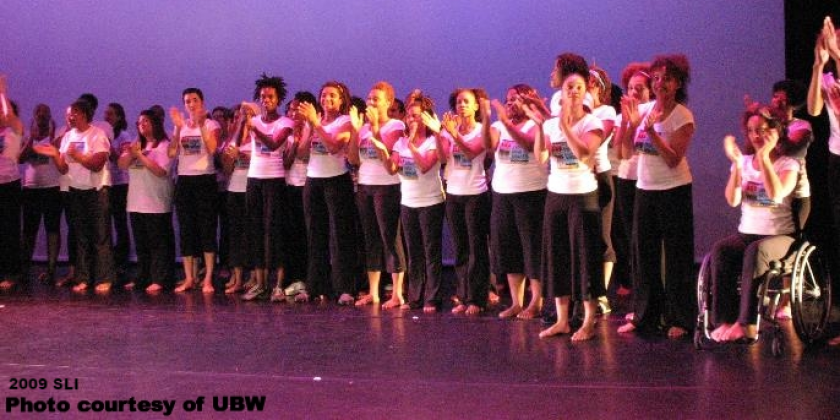 Company:
Urban Bush Women
2015 Urban Bush Women
Summer Leadership Institute
We Who Believe in Freedom Cannot Rest: Organizing for Racial Equity
July 24 - August 2, New Orleans, LA.

Are YOU outraged, hurt, indignant, moved to action by the mass incarcerations, violent policing and murder of Black people and People of Color in the U.S.?  We at Urban Bush Women are too, and we have planned our 2015 Summer Leadership Institute around our hunger for equity, with Michelle Alexander's thought-provoking bestseller, The New Jim Crow: Mass Incarceration in the Age of Colorblindness as a research touchstone.
 
Are YOU a professional dancer, someone who loves to move, someone who is new to movement, an artist, a culture bearer, a community organizer - Or a bit of all of these?
 
JOIN Urban Bush Women and a broad cross-section of participants from around the country for a life-changing experience of dance and dialogue around the question that is being asked all across this country and the world – How do we institutionalize the notion that Black Lives Matter?
 
Urban Bush Women invites you to participate in this unique 10-day Summer Leadership Institute, July 24 - August 2, 2015 in New Orleans, LA!
  
Study with Urban Bush Women and our powerful partners, Junebug Productions and The People's Institute for Survival and Beyond, in addition to dozens of experienced artists and organizers from around the country who make up the SLI faculty!
CLICK HERE for more information on how to apply!
Application deadline: April 3rd 2015.